In the past few years the Fashion Africa Industry has developed a lot, now there are Fashion Weeks in many African countries; Kampala Fashion Week, Dakar Fashion Week to name a few. Fashion Industry related activities and workshops about the business of fashion are increasing and the media coverage is booming too. New fashion platforms, more and more influencers and online magazines are at the forefront, focusing on the African Fashion industry. International magazines like Vogue Italia or Business of Fashion have already highlighted several African fashion players based around the globe.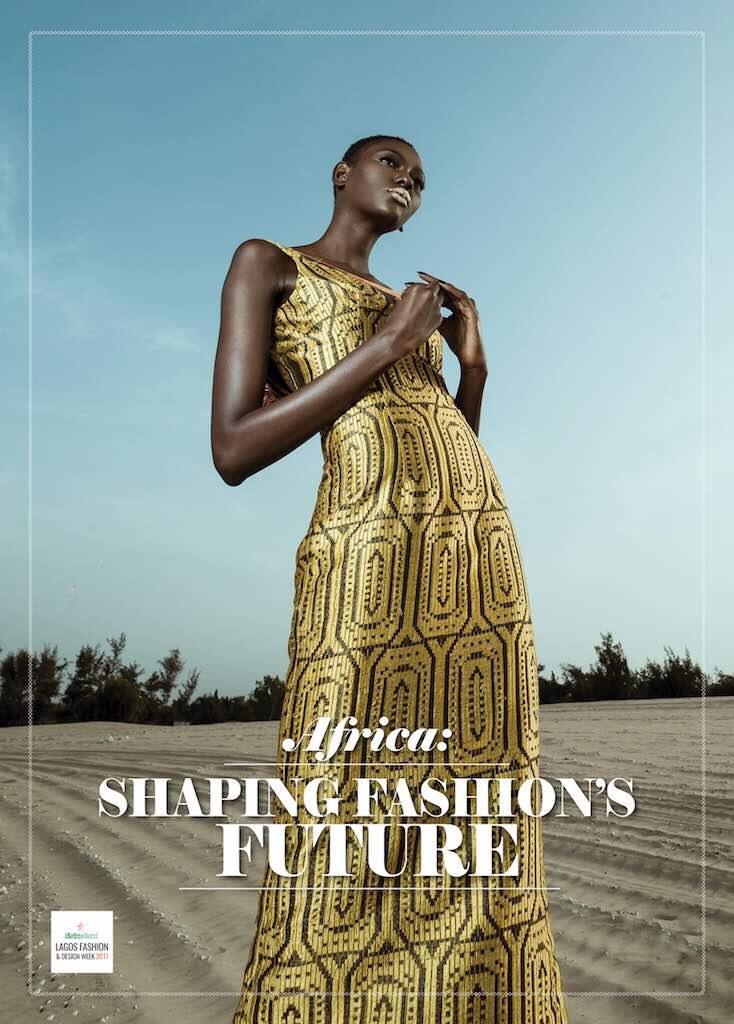 Fashion Africa Now wanted to know more about this positive development, and so we went about organising the incredible Fashion Soiree on the topic of The politics of African Fashion in collaboration with the Museum am Rothenbaum Hamburg. The soiree took place on the 12th of July 2018 and there were a number of remarkable outcomes that Fashion Africa Now saw come from the event.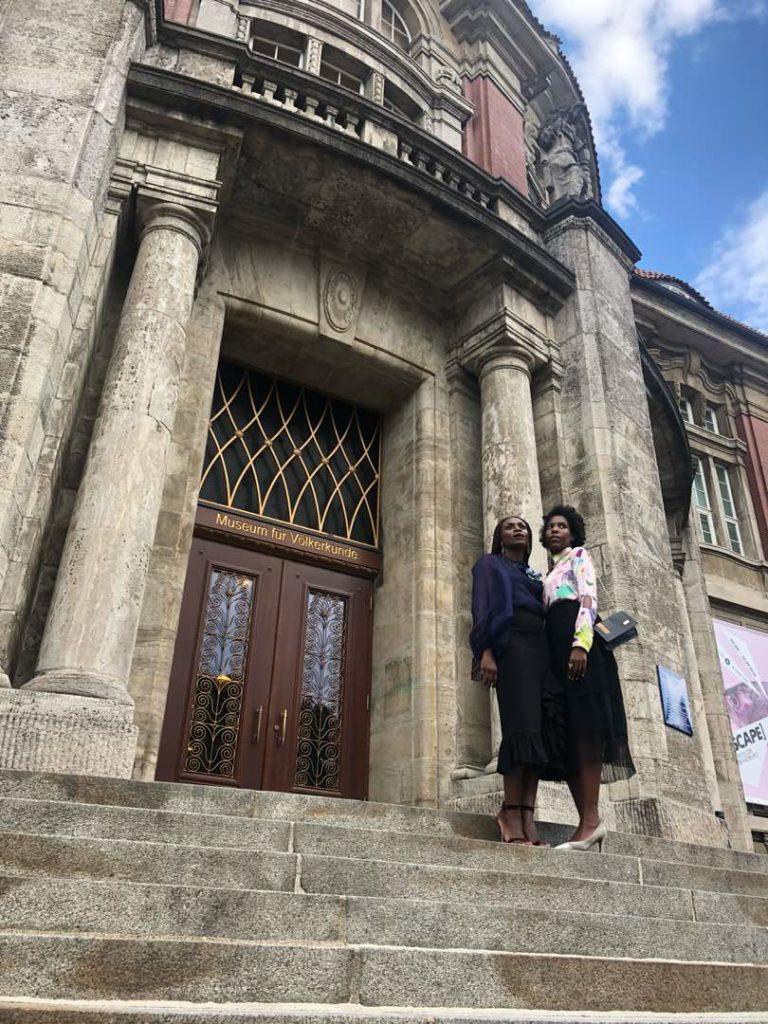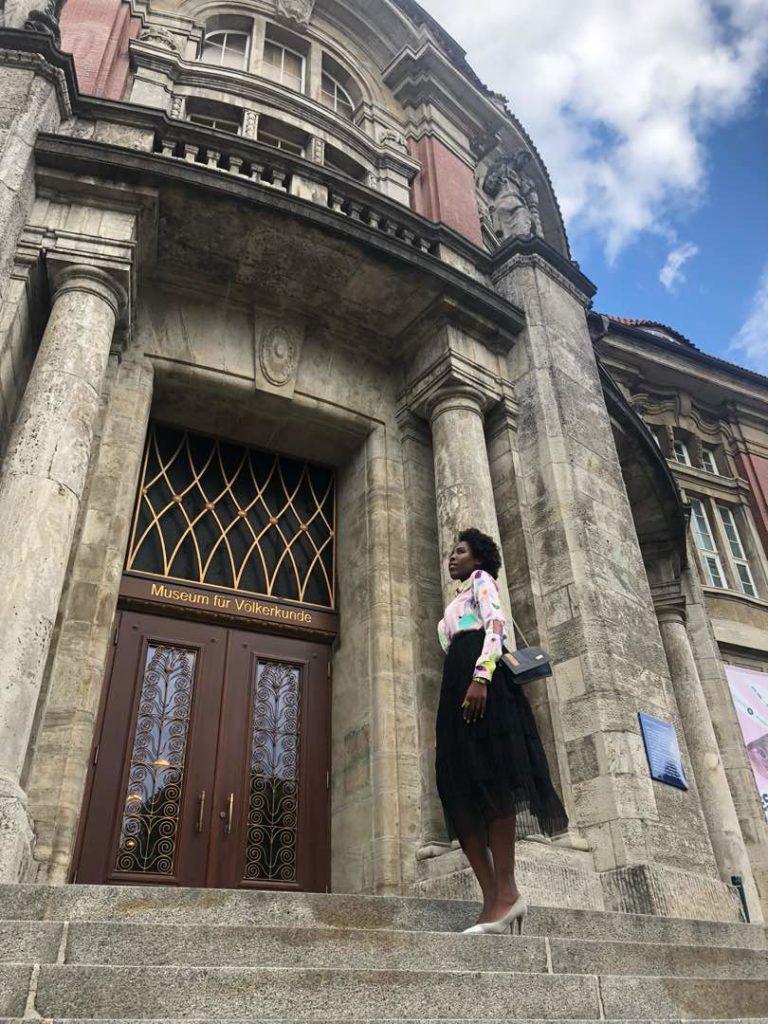 Why is African Fashion a Must Have?
Designers are inspired by traditions, rituals, textiles, old craftsmanship or beadwork. The creations are transformed into new styles: often the combination of European and African influences play a role. The fashion designs that were created are very unique and have been developed for the first time. The African Fashion industry is still on a bespoke tailoring level and is slow to adapt to ready to wear – high quality limited editions is the go to for designers trying to break away from the traditional tailor/maker role. It is all about Slow Fashion.  Designers are setting new standards and defining African products with African criteria like Tongoro Studio, Lisa Fawaliyo, Sindiso Khumalo, Lamula Nassuna or Mimi Plange.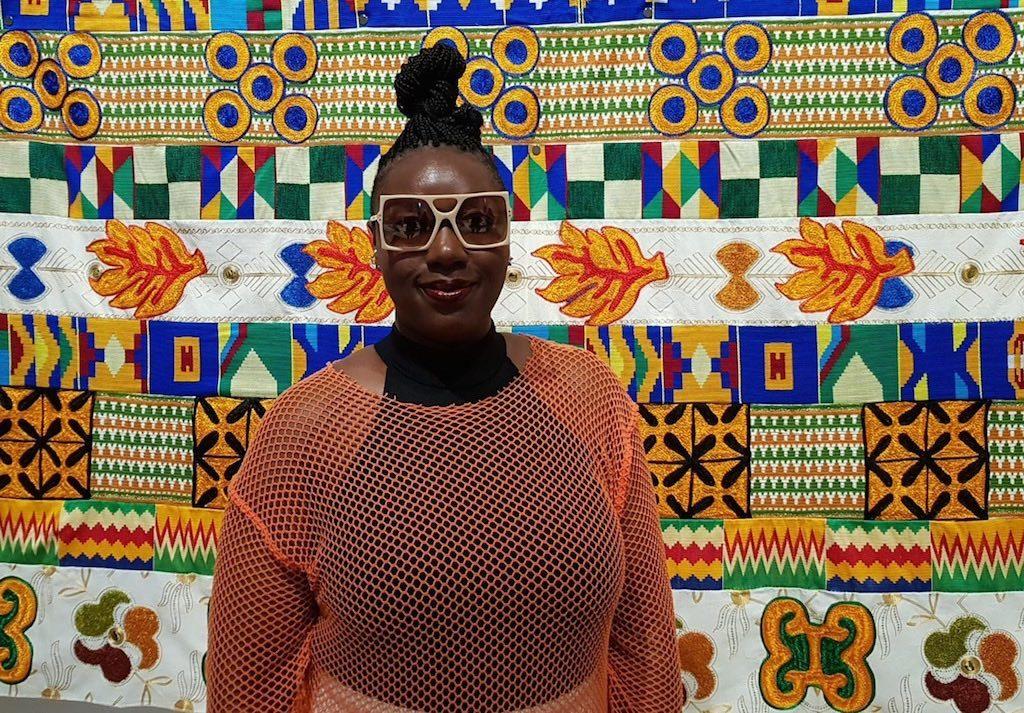 What is Driving the Change?
This phenomenal transformation/change has been caused by a number of factors. One cause is the popularity of Film and TV series like Black Panther or An African City.  The later was created by Ghanaian writer Nicole Amarteifio and produced by Ghanaian Filmmaker, Millie Monyo. The series follows five successful, fashionable Ghanaian women who return to their home country, Ghana, and confide in one another about love and life. The actresses are mostly dressed in African fashion brands that highlights the webseries. An new African Elite is born and proud of their identity. Web Series like these affect the inner African market and changes consumer behaviour. The demand for African Fashion is increasing and Made in Africa products are wanted. Nowadays African Fashion capitals like Lagos, Johannesburg, Accra and Dakar have long solidified their spot on the international fashion map.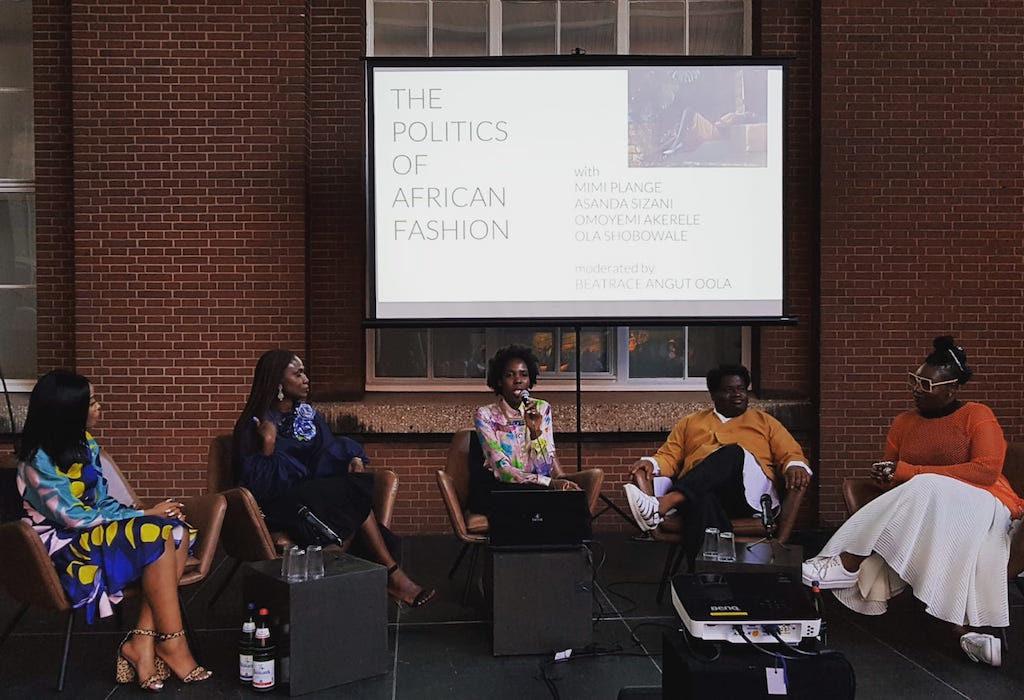 What Still Needs to be Improved?
Fashion designers, as well as others in the fashion supply chain in Africa are not yet benefiting enough from international development. A few reasons are little or no access to international fashion business know how and to the market, scarcity of specialist workers in fashion schools or just the lack of fashion schools and other important infrastructure. Another issue is also cultural appropriation, international fashion luxury brands like Burberry, Louis Vuitton or Marni for H&M are a few to mention, who use of traditional African cultural designs. Opinions are divided on how to counteract and deal with this?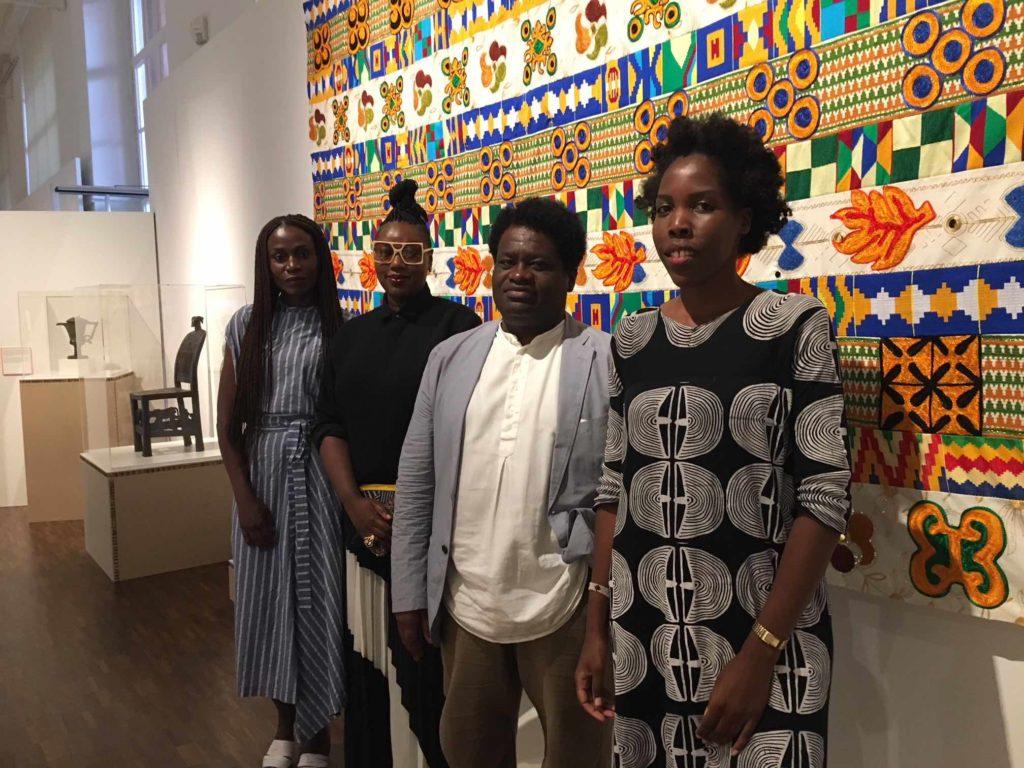 Beyond that, very interesting international cooperations are taking place. To name a few: Virgil Abloh, of Ghanaian origin is the first Black head designer at Louis Vuitton, Edward Eninful the first Black male Editor-In Chief at British Vogue and incredible intercontinental collaborations such as the IKEA collabo with 10 designers from Africa. This kind of large scale collaboration is new and is going to have a very relevant impact on the international industry. Though African manufactures are not directly benefiting from such collaborations at the moment, hopefully that will change in the future.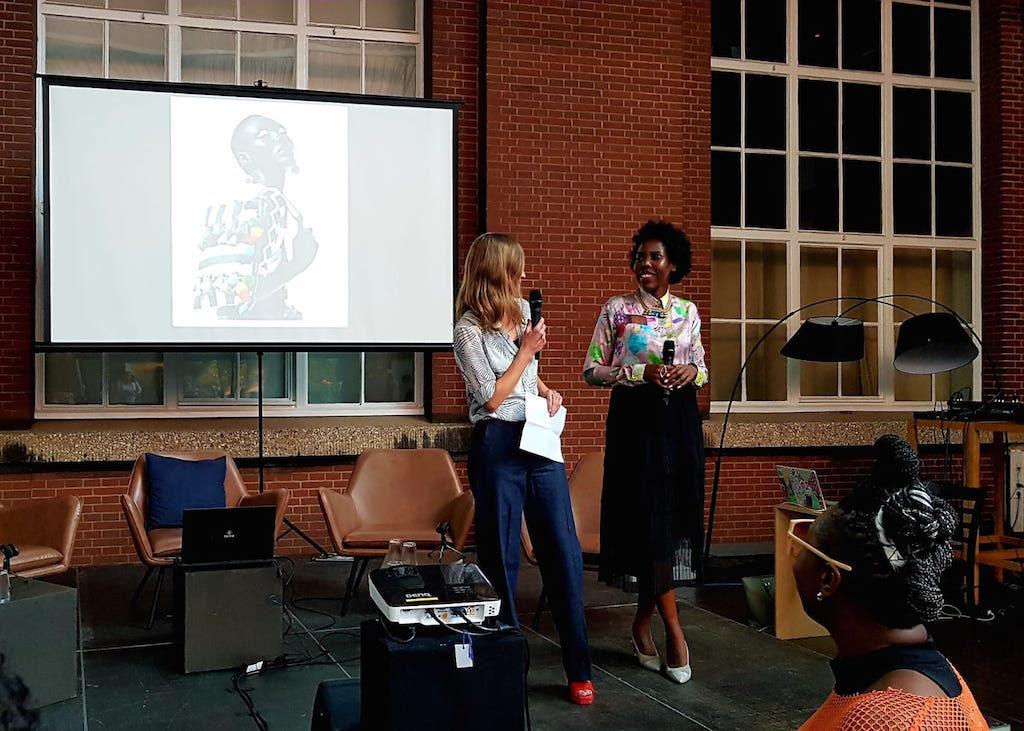 Who were our guests for the Soiree – looking at the emerging of this new African perspective on fashion?
Fashion Africa Now invited influential fashion players from Africa and the Diaspora for the fashion talk: The founder of Lagos Fashion Week and the fashion company Style House, a creative development agency for Nigerian and African designers, Omoyemi Akerele. The first Black Fashion Director of the South African Elle, since June 2018 Editor-in-Chief of South African Glamour, Asanda Sizani. Art Director & Brand Consultant of Infinite Beauty Factory in London, Ola Shobowale. And New York-based, luxury fashion designer Mimi Plange.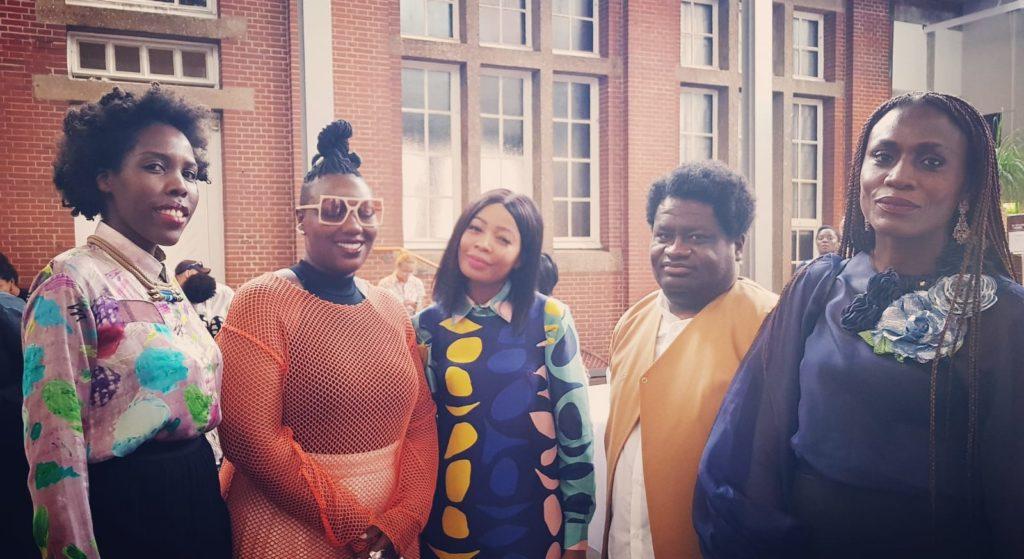 We worked on the idea for this Soiree because we believe that it is time to talk about African Fashion from an African perspective. The time is now. Fashion Africa Now.
Thank you to our sponsor Rebel Roots luxurious hair products for the goodie bags.