Berlin Postkolional is an advertorial photo series of linked to Nigerian Artist, Emeka Ogboh's Sufferhead Beer projects. The images were published in Monopol Magazin. The project looked at Africans and Afro-Germans living and working in present-day Germany, in particular, Berlin, focusing on how they interact with, and navigate their space, confronting day to day issues of a predominantly "German" impregnated culture and society and a city marked by the country's colonial past.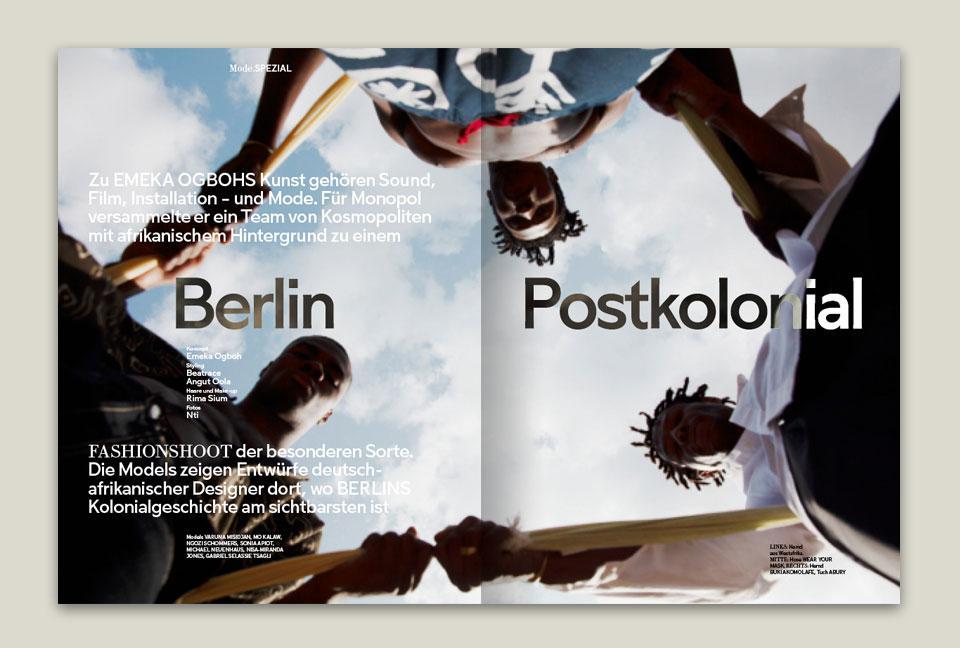 The city of Berlin, with its long history of migration itself, has a crucial role in the history of colonialism in Africa. Its representatives in power chose the capital to host the Berlin Congo Conference in 1884–1885, where the African continent was divided between European rulers.
Berlin consolidated the process of global European expansion, as it was here that the political rules which would install formal colonial power over African territories were established. Colonialism is inextricably linked to the history of racism, and that racism in the form of street names, monuments and fragments, amongst others, still haunts the individuals living in this city until today.
The locations – Bismarck Memorial, Charlottenburg Gate, Humboldt Forum and Volkspark Rehberge – all relate to Berlin's colonial history.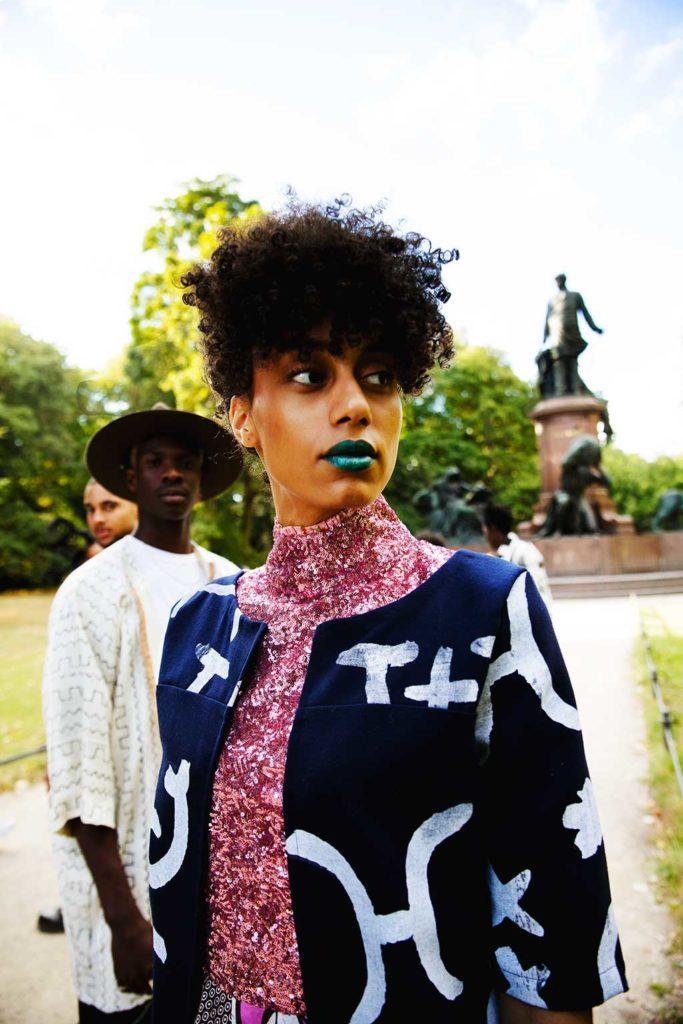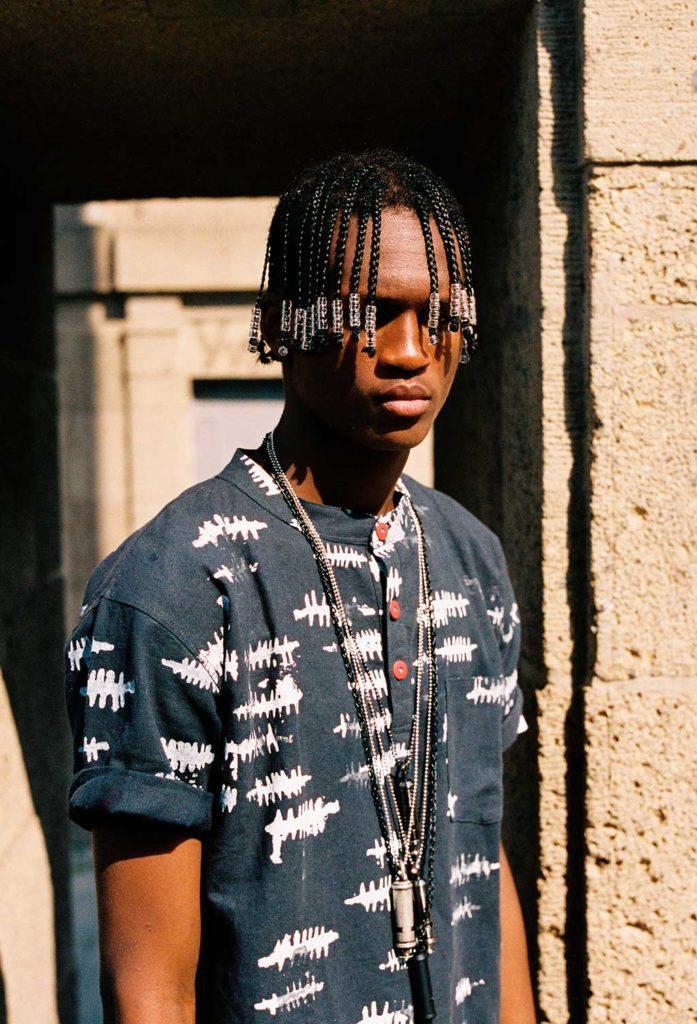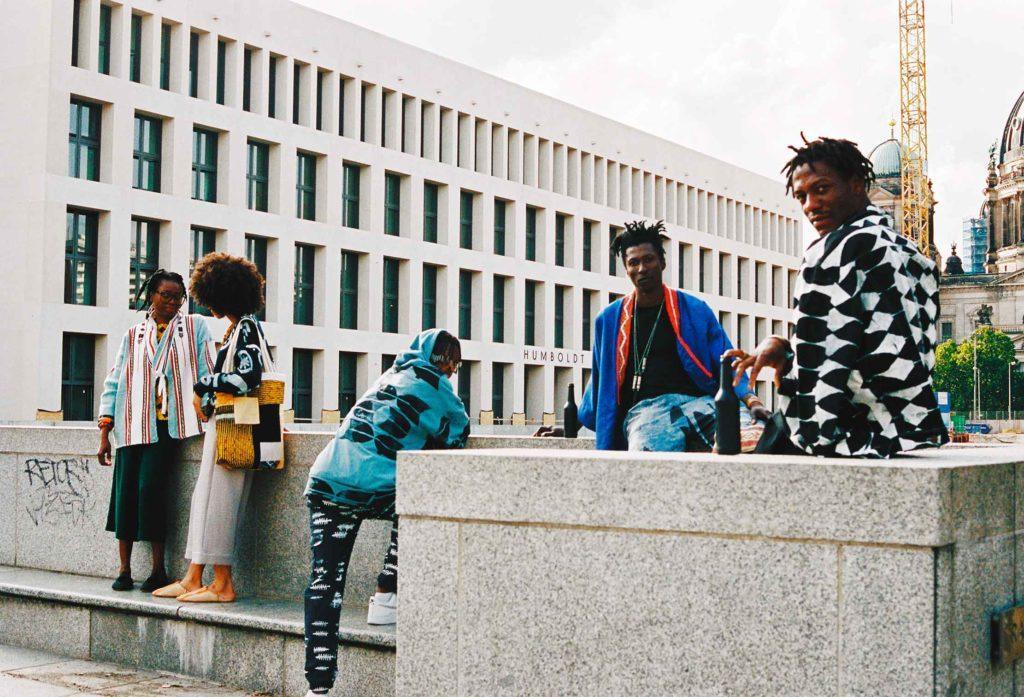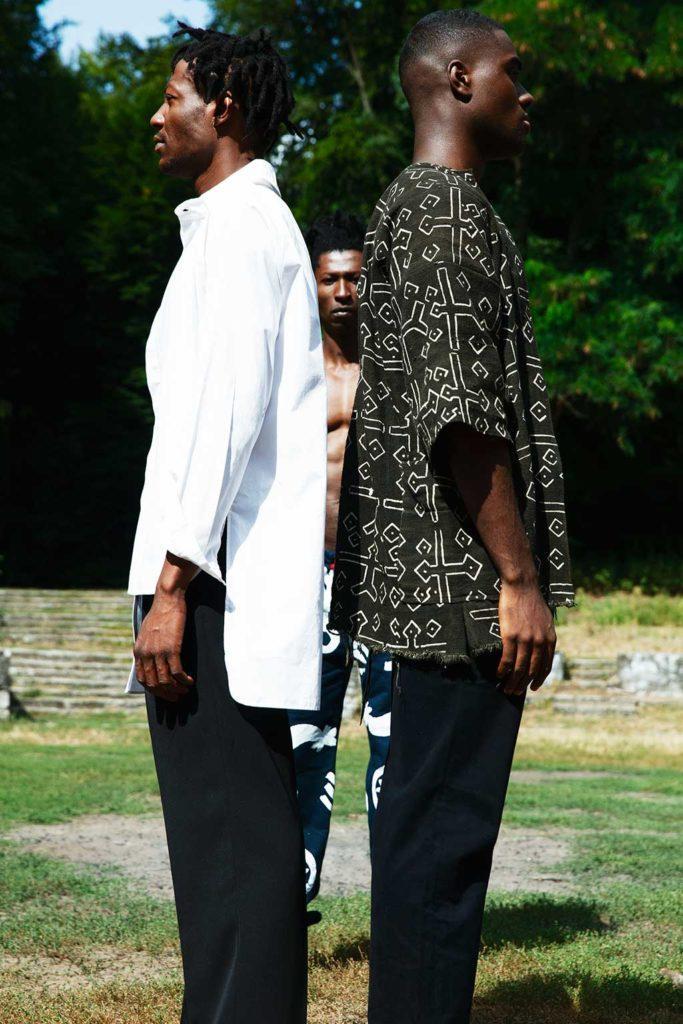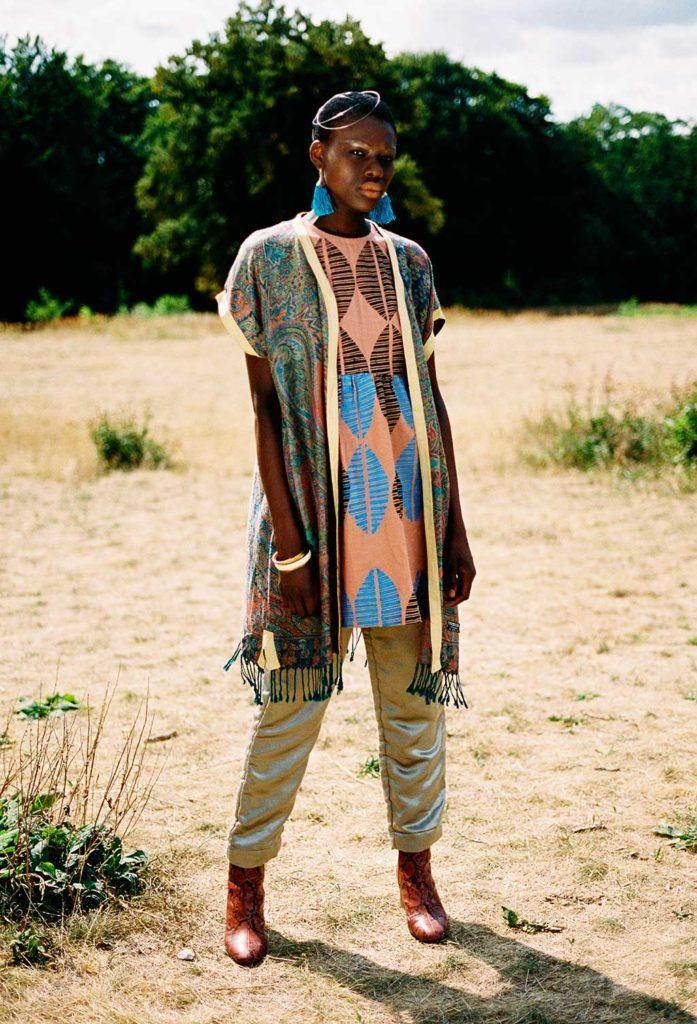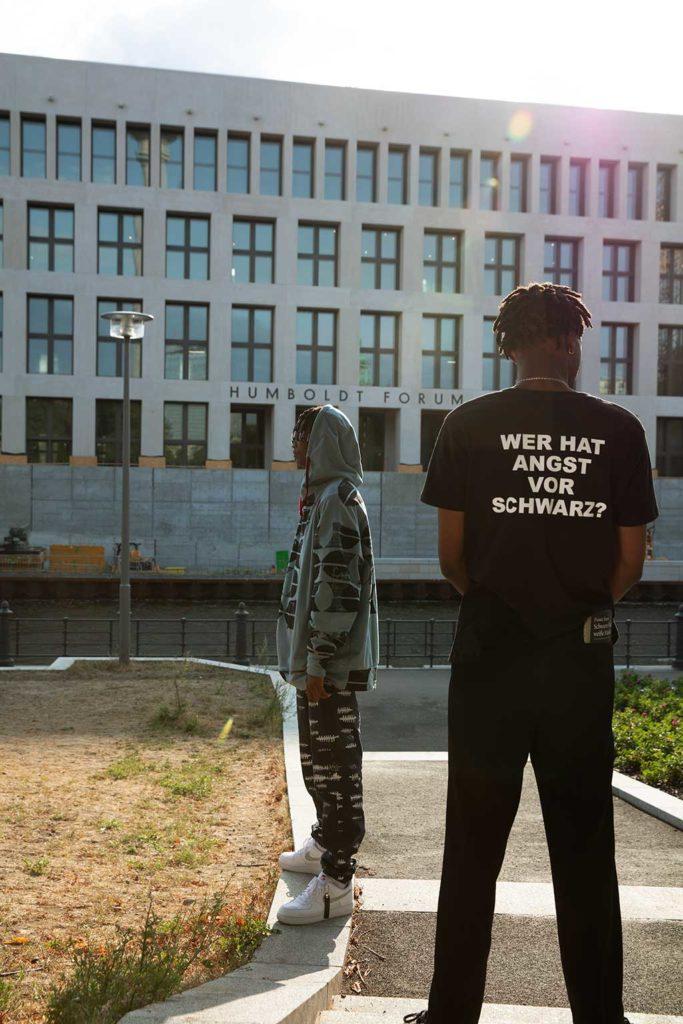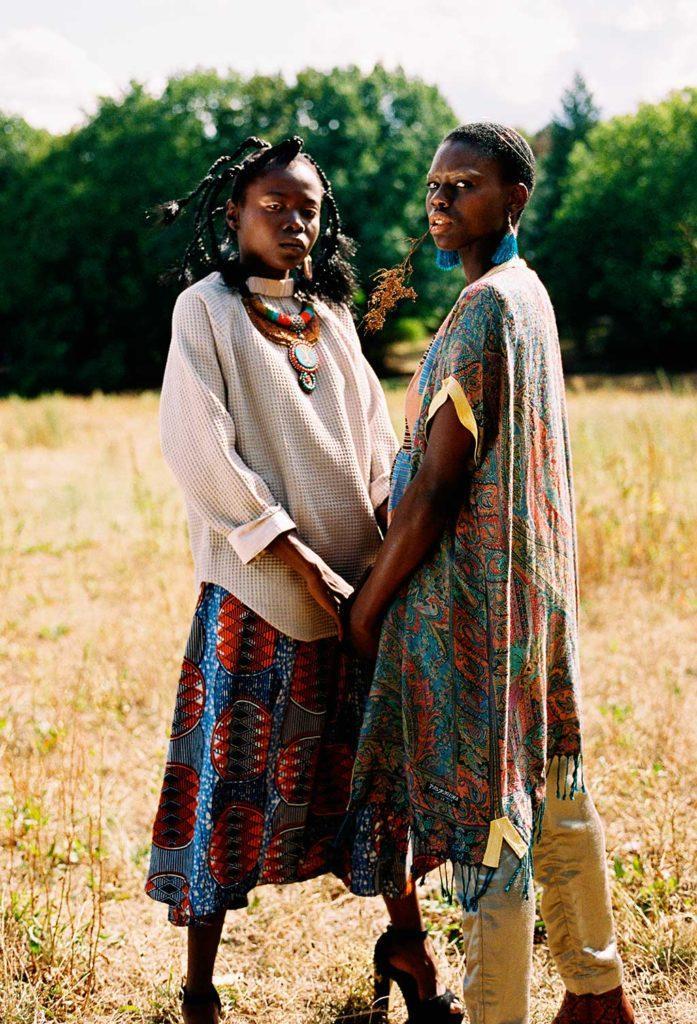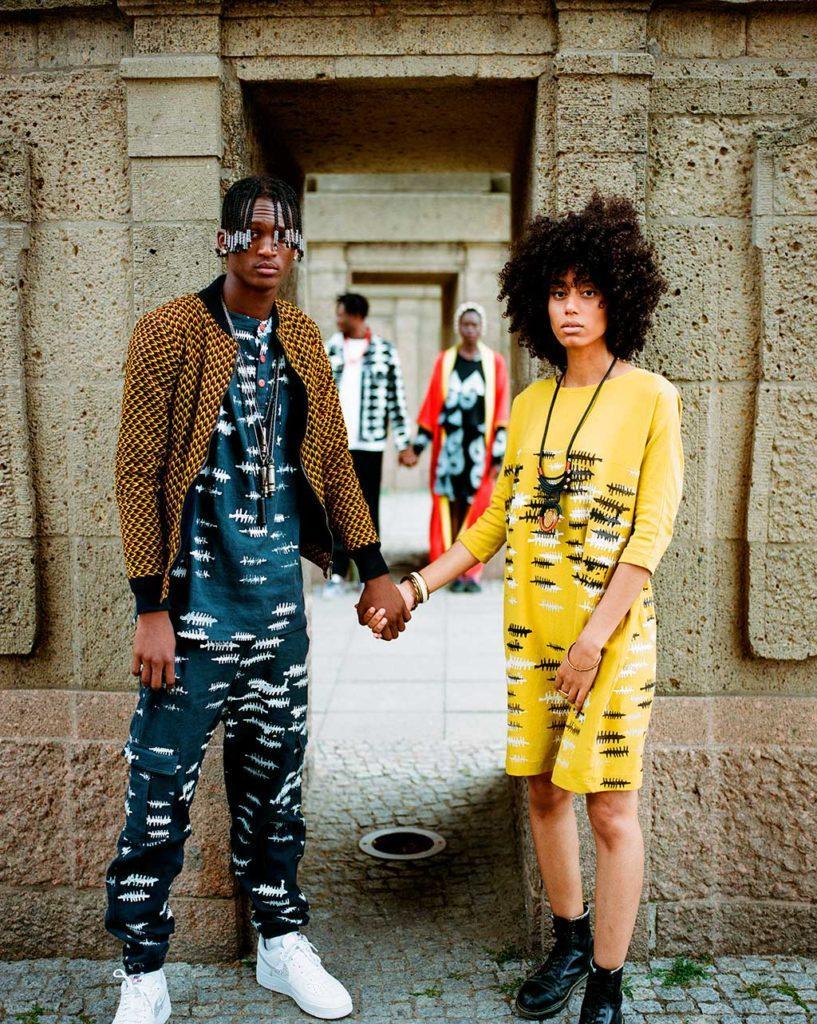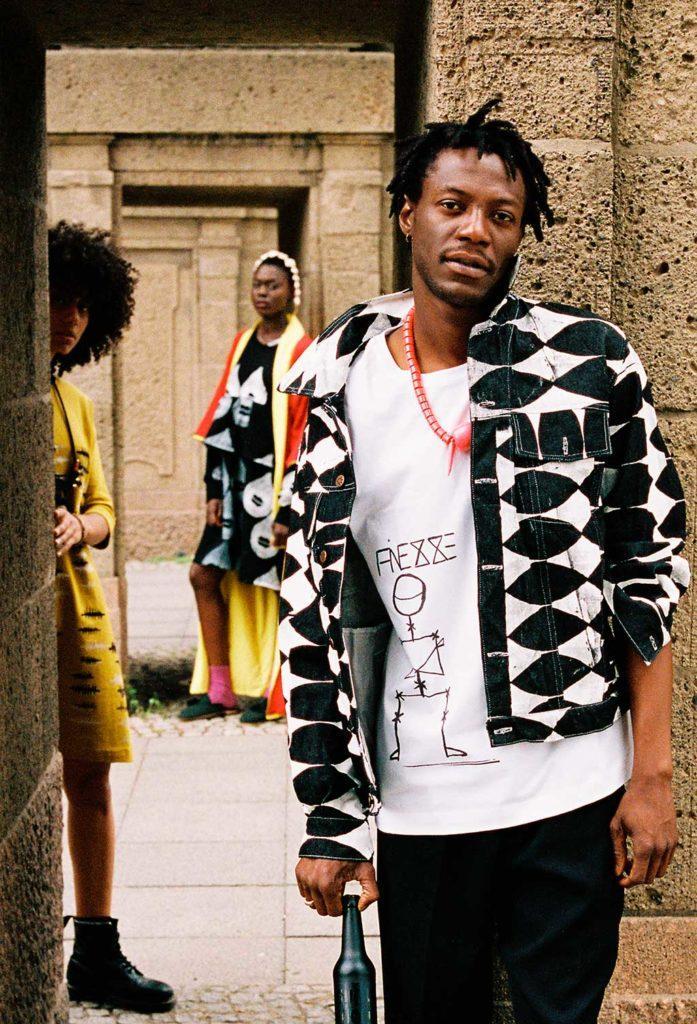 Concept: Emeka Ogboh
Photographer: Nti
Styling: Beatrace Angut Oola, Fashion Africa Now
Hair and Make-Up: Rima Sium
Designers: Wear Your Mask,  Buki Akomolafe, Abury, Finee88E, Falling Whistles, Sbouitiful, Noh Nee & Joray Fashions