Chef Lemaire is an award-winning chef based in South Florida, USA. He is a native of Port-au-Prince, Haiti, where he first discovered his interest in cooking. Thanks to his heritage and having spent most of his career in South Florida,  Caribbean and Latin flavors play a major role in Chef Lemaire's style of cooking: "fresh, bold and in your face!" as he would say it. He talked to us about his passion for cooking, the culinary biz and more...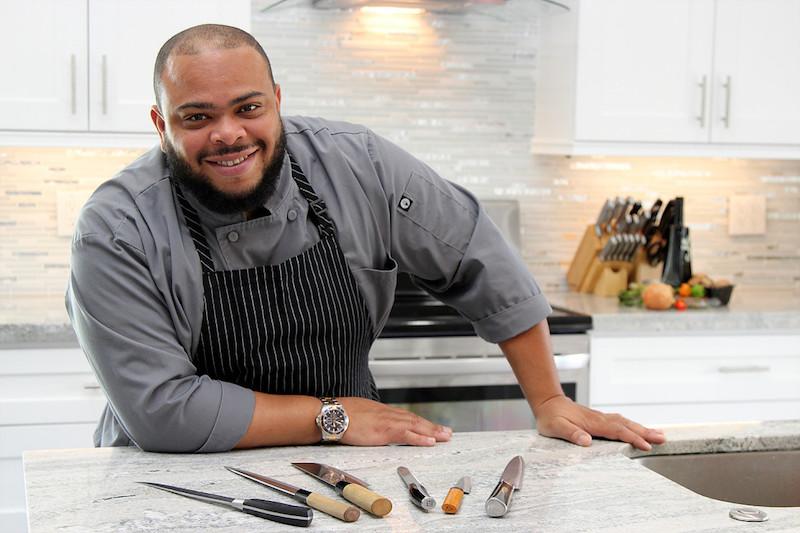 When did you catch the cooking bug? And what was the first dish you mastered?
My love for cooking started at a very young age, at around 7 or 8 years old. I always loved food and entertaining others with it. It was not until senior year in high school that I really knew that it was what I wanted to do as a career. – I mastered spaghetti with meatballs first. Lol. What can I say, I enjoy Italian cuisine!
What drives your passion for cooking?
My passion for cooking is primarily driven by the pure love I have for it, by my desire to become a better person and a better professional overall. Cooking is addictive and requires undeniable passion, otherwise you'll never go above and beyond. I love creating or duplicating dishes as much as I love knowing that my guests are delighted with my product. As of lately, the loss of my father through gun violence has fueled me even more because I want to honor his legacy.
What is the toughest thing about working in the food industry? What do you think are essential characteristics for chefs?
The food industry is a very tough one. The hours are long, the pressure is huge and it is very rigorous. Working at a restaurant requires you to work long and uninterrupted hours on your feet, enduring pain and having to ignore it at times, especially during service rush. The number one key characteristic to being a chef has to be resilience. Then you need to be able to follow rules and regulations, listen and execute accordingly before you start given them in return. Being a chef requires you to be a team player, a leader, a counselor, a guide and the voice in the kitchen.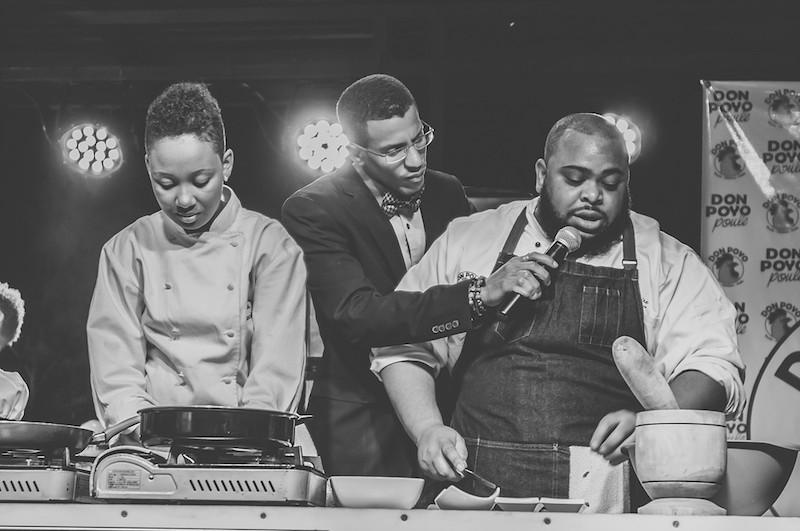 You've got to cook in a range of different settings, including for presidents, at food festivals and on television, what has been your favorite place to cook?
I can, in all honesty, say that there hasn't been a preferred spot yet. Whether I am cooking for a president or kids at an elementary school, I take it all very seriously and give it my all. At the end of the day, it is not about who is the individual eating the dish, it is about always providing the best at all times.
Is there anyone you share your recipes with? – Would you share one with us?!
I share recipes all the time. I don't believe in such thing as withholding recipes, last time I checked, the internet is flooded with recipes from celebrities and they still strive in their career. So why would a chef think it is wise to keep their recipes secret? No one will be able to recreate it exactly like you do. I have tons of recipes on my YouTube channel and that are accessible to the public.
Do you like to listen to music when you cook? What is your genre of choice?
Yes, I totally do. I love music and when it comes to cooking, it depends on the mood I am in at that moment: Kompa, hip hop, r&b, slow jams etc…
What is one experience/location people shouldn't miss if they find themselves in Port-au-Prince?
If you ever find yourself in Port-au-Prince, you need to visit La Réserve, Quartier Latin and if you want to experience the beach, Hotel Decameron. Most of all, you should visit the South (Port Morgan) and the North (La Citadelle).
What do you like up to that has nothing to do with work?
When I am not working, I love to do different things: gun range, outdoor activities, watching sports, movies and relaxing.
In the Kitchen with Chef Lemaire
"The 2014 Gout et Saveurs Lakay Haiti edition was epic. Great chefs from all over the place made the trip to showcase their talents and use our products. I decided to make it a journey of rediscovery, both myself and Haiti. This is a glimpse of what I did, saw and enjoyed…"