Originally from Kenya and now based in Berlin,

Joyce

Hermlin is on a mission to give the city a taste of Africa with her new catering company, Kaari Deli.

Joyce

was kind enough to sponsor our relaunch event back in June so we got to sample her delicious East African cuisine. We caught up with her again recently and talked food and the business of food...

To begin with, can you tell us a bit about yourself and why you decided to start Kaari Deli?
Well, I've been living in Berlin Germany for a good 18 years now, I'm married and have 2 kids: a 16-year-old son and 12-year-old daughter. I started catering because I love cooking! Also, I had a lot of time on my hands because I was a stay at home mum for a long time. I decided to be a stay at home mum because I wanted to spend 100% of my time with my family. But now, with my kids all grown up and very independent, I have so much time! My son is an artist, a musician and an actor. My daughter, she does horse riding and sings too. They both have other hobbies too. My husband is a musician from Monday to Sunday – so you see, they're busy – I wanted something to keep me busy.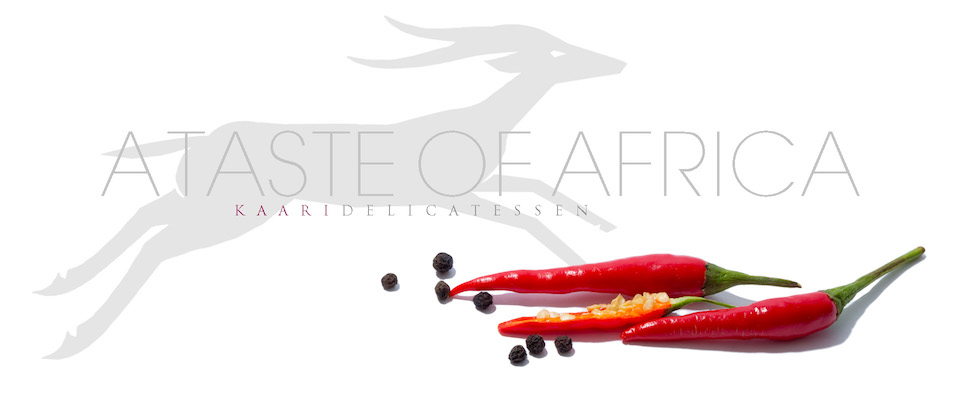 We talked before about how you loved the fresh food you used to eat on your grandmother's farm – what were your favourite dishes? And which ones do you like to prepare the most?
That's a good question! Honestly, I loved all the dishes apart from the staple Kenyan dish Githeri (maize and beans) because we ate it every day! : ) – But today, I recognise it as a healthy dish and it is one of my favorites. My current favorite dish is Pilau (rice with meat and spices) – which has to be cooked just right!! Another one of my favorites is Irio or Mukimo (mashed potatoes, spinach and green peas) – they are both very healthy!
What is your go-to recipe for a large gathering of family and/or friends?
For a big gathering, I would serve Grilled Chicken, Irio and kachumbari – an East African salad.

// See below for the recipe : ) //
What drink do you like to accompany your favourite meal?
I'd recommend fresh squeezed lemon juice, with some fresh mint, honey and crushed ice or for wine drinkers, a light red wine.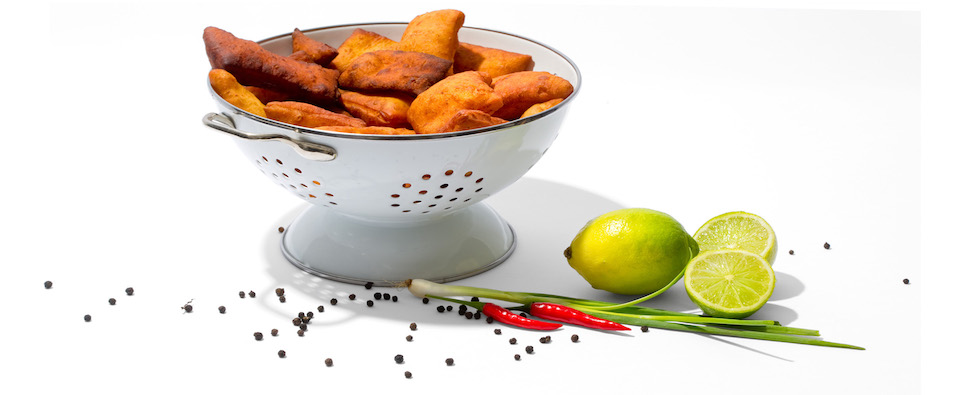 What are some of your favourite places to eat in Berlin?
I've been to so many restaurants in Berlin, so it's hard to choose – but my favorite African ones are Pan-Africa or Masai and for other cuisines; Bar Tausend Cantina or Prince or The Grand.
What do you love about Berlin, apart from its eateries?
I love that Berlin is such a multicultural city – and I love the public transport! It's very easy to connect to different places and the historical sights.
What you do get up to when you aren't cooking or eating?!
I like jogging, going to the theater or cinema, and to concerts and out for dancing. I also like chilling with friends and family and motivating and encouraging others not to give up on their goals!!
What have you got planned for the next year?
If all goes as planned my fashion line will be launched next summer – so I'll be working on that!
Recipe for Grilled Chicken with Irio and Kachumbari Salad  (serves 10)
Chicken breast or legs x 10
Fresh spices (I'll keep these secret!)
Marinate the chicken pieces in the fresh spices for 30 minutes.
You can charcoal grill or cook in the oven for 20 minutes (200*)
Irio
3kg Potatoes
1kg Spinach
Green peas 2 cups
Butter, salt
Peel the potatoes, wash and boil. Add the green peas and spinach boil under low heat until well done, add the butter and salt then mash!
Kachumbari Salad
2 or 3kg of tomatoes, onions, lemon, chillies and salt.