The sound artist Emeka Ogboh is transforming the Nigerian experimental art world. His soundscapes have captured the acoustic atmospheres of everywhere from Lagos to Addis Ababa, Dakar, Helsinki, Houston, Seattle, Venice, Washington, D.C. and Berlin. Emeka Ogboh studied Graphic Design at the prestigious University of Nigeria. His artworks have been shown in major venues in Colombia, France, Switzerland and at the Venice Biennale 2015 - they can also be found in private collections. Between the jet-setting and the creating, he took some time off to meet us ...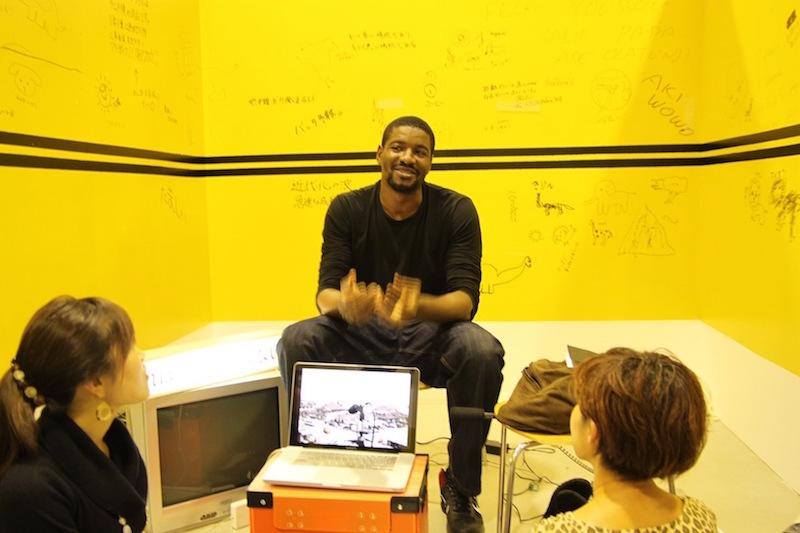 Emeka Ogboh at a gallery talk – artinlagos.blogspot.de
What does your name mean, Emeka?
Emeka is the short form of Chukwuemeka, a male name from the Igbo tribe in Nigeria that means "God has done something great". The Igbos are very religious and believe in a supreme being known as Chukwu. The name "Chukwu" is a combination of the Igbo words "Chi" (spiritual being) and "Ukwu" (great in size).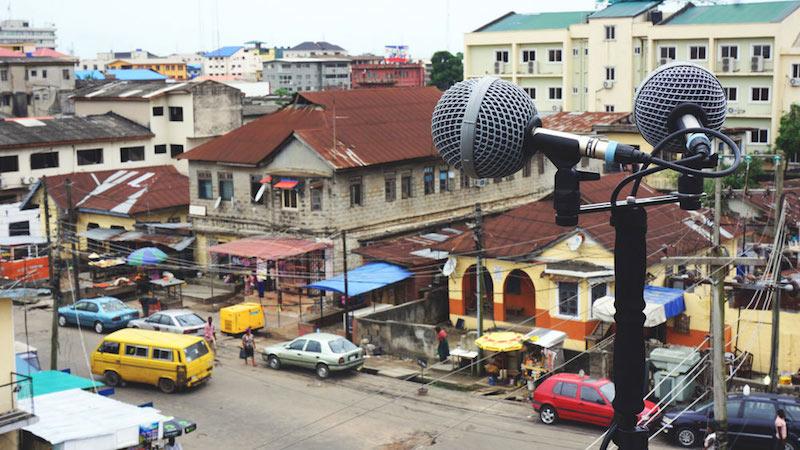 The Nigerian music industry has made it big on the world stage in the past few years, what can you tell us about the art scene in Nigeria?
Nigerian artists and curators have been part and parcel of the global art stage in recent years, featuring regularly in international art exhibitions and other art related events. The art scene in Nigeria is dominated by painting and sculptural works but other art genres are slowly taking the stage, with organizations like the Video Art Network Lagos and the Centre for Contemporary Art Lagos promoting new media art with a series of workshops and exhibitions.
There is also the annual Lagos Photo festival that draws photographers from all over the world to Lagos for photography exhibitions. Art X Lagos, West Africa's 1st International Art Fair recently debuted in November 2017 – it's slated to be an annual event, bringing local and international art galleries, artists and collectors to Lagos. These are a few mentions amongst many others.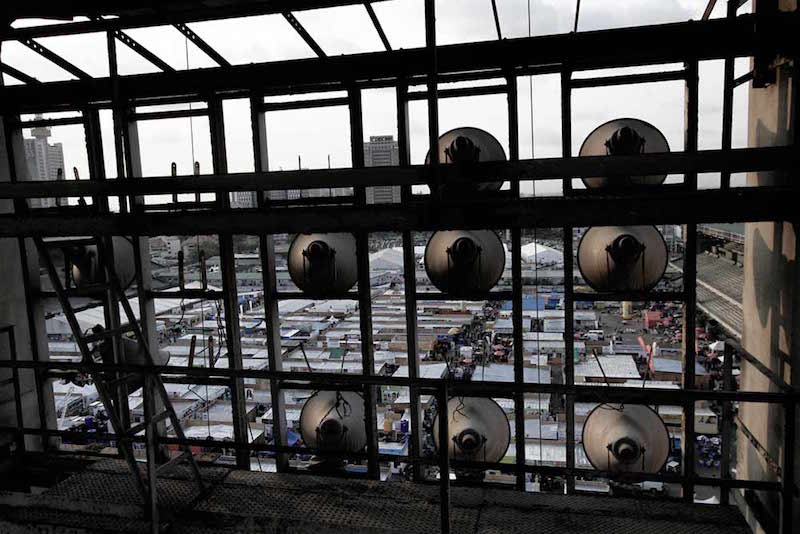 What have you learned from your solo exhibitions in the last few years?
The exhibitions have given me the opportunity to reflect on my work over time, and through this process of reflection I have learnt how to explore my strengths and weaknesses as an artist.  
Where were you when you conceived "NO FOOD FOR LAZY MAN"?
"NO FOOD FOR LAZY MAN" was conceived in Berlin in 2015. I was rounding up a one-year artist residency with Deutsche Akademische Austauschdienst (German Academic Exchange Service), when I was offered a solo exhibition at Galerie Wedding in Berlin. This exhibition was curated by Bonaventure Ndikung and Solvej Ovesen and explored migration through food related symbolisms.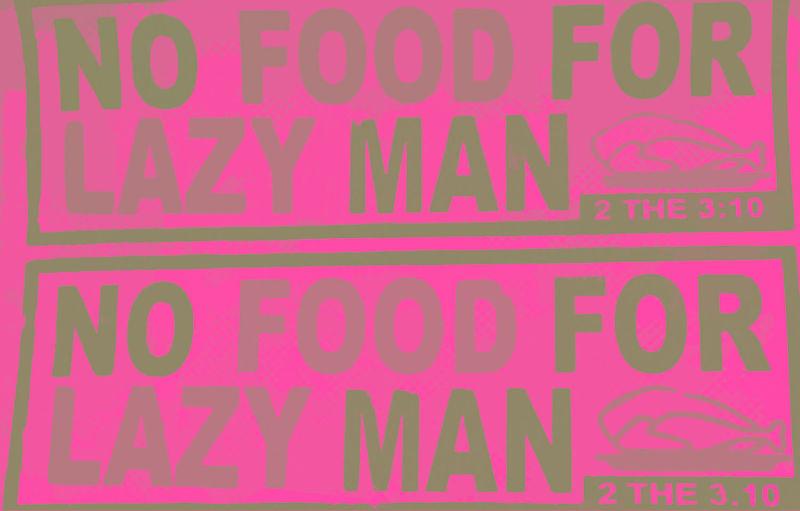 Migration is a common theme in your work. What do you think about *integration*?
Integration is inevitable when you move to another country. You are usually faced with new language, food, people…basically a new way of life in general. One way or the other you have to integrate. It is an organic process that takes time, and, as an artist, I do expect my work to reflect this with time.
Which African Fashion brand do you like to wear?
I am not big with Fashion labels, but I do patronize local Nigerian tailors for bespoke traditional wears.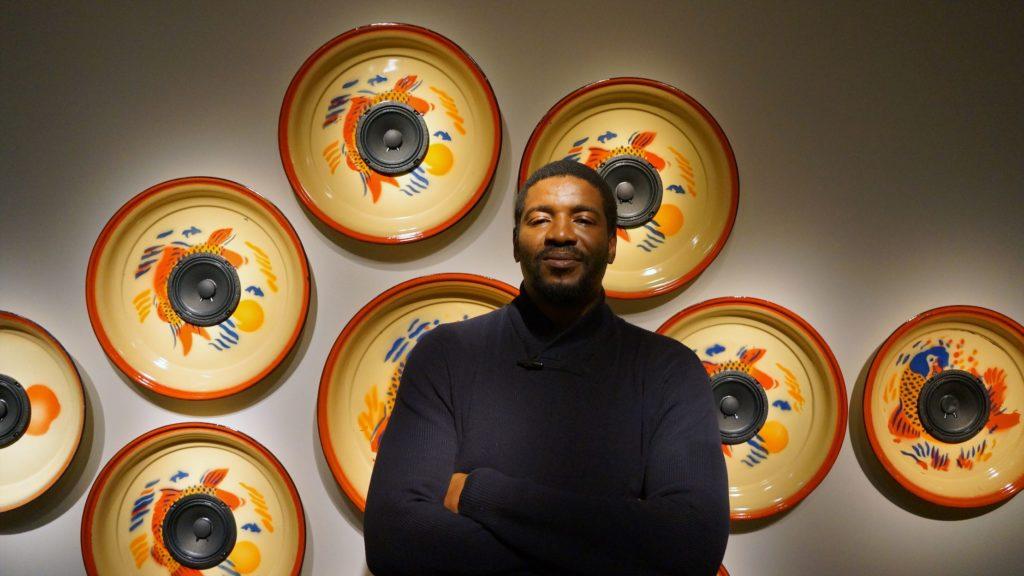 What are you currently working on?
I am currently working on a 6000-word essay about the Lagos Danfo bus. The focus of the essay is on the bus and the bus stations as unique sound spaces.
Keep up with Emeka's work on his website: www.14thmay.com