In this interview Milka tells us about her need to dress the way she herself prefers and not according to other people's idea of her, women who desire beauty and functionality in their wardrobes and the production of her clothes in Portugal. We also talk about design and about her own style essentials.

Tell us a bit about your background and what came before CABO by MILKA…
I started off working as a TV-host for german music television at the end of our last century and therefore I have been invited to several events and occasions as a celebrity. Although I always had access to the most beautiful fashion pieces, I always felt somehow underrepresented or misunderstood when it came to my ethnical background. It was like: "Oh! With your color, you must wear this (bright colourful extraordinarly screaming piece)". But well, I am quite german – even from the north. I kind of like the understatement, when it comes to the things I wear. But, yes, I also like the colors and the uniqueness and the boldness of myself, that comes from my african upbringing. So I decided, that maybe, I would have to create the clothes I felt, that would fit to me, myself. And then I found out, that people liked it and wanted to have a piece of their own. So this is when CABO by MILKA started.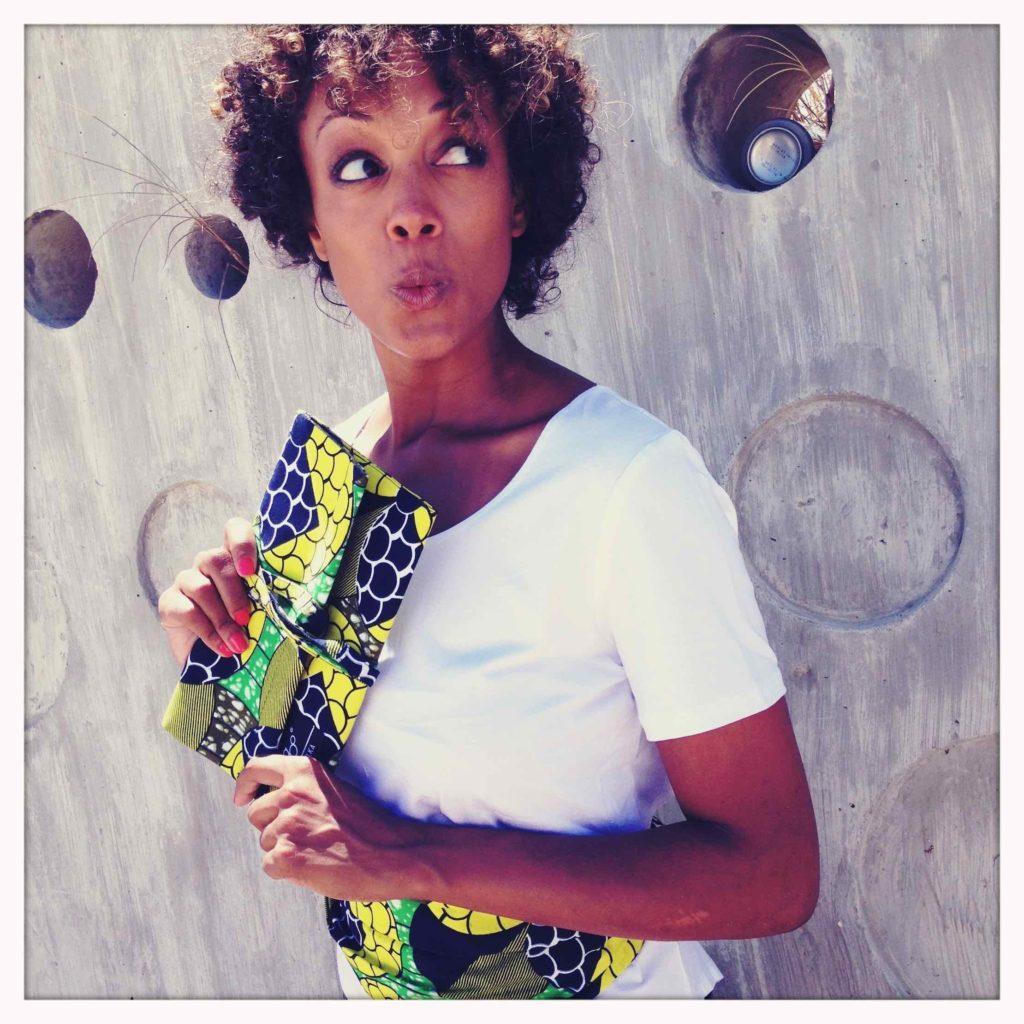 Where do you draw your influences from for your collections?
Wherever I walk and whatever I think about. But I feel strongly inspired by very "ordinary" women of all decades and heritages. Just like – for example – the market women in Cabo Verde where the women I was thinking about, for our "Who Run the World" – story.
Who is your ideal customer?
Business women, who want to feel comfortably and at ease in their clothing. You should not have to worry about your looks, when you are holding a presentation. BUT you should not give up any of your innate power and pizzazz to a boring 0815 business uniform. I think, it is time to stick out and love it.
What do you think the best thing about being a designer is? And what characteristics do you think are essential to have as a designer?
I just love to design. Sometimes I even love what comes out of it. Sometimes I have to ditch my ideas, but I just love the process. To me it is a fun new experience. In general I am very playful with everything I do. And since I started designing my first pieces, I fell in love with fabrics. This love will be everlasting. I guess  that is a good thing, isn't it?
Your collections are produced in Portugal – how did you find your suppliers and did you look elsewhere before settling on Portugal?
I have a lot of family in Portugal and have spent countless vacations and Christmasmas there, so the connection was already strong. I also knew about the quality of Portuguese production, especially when it comes to womens and childrens wear. I really wanted everything to be made within the EU. I have visited this small family owned production company, where we now produce 90% of our collection. It is an elderly lady employing mostly women of all ages, who all love what they do. I felt, that that must be the atmosphere a CABO by MILKA piece should be made in.
In your opinion what is the most important article of clothing a woman should own?
A white blouse and a jumpsuit.
What is your favourite colour to wear?
I really cannot answer this question. This will change from day to day.
Have you read any good books lately? – Have you got any recommendations for our readers?
I am a working mum with basically two businesses. To me, it has been a successful reading day, when I made it through a decent newspaper.