In May 2014, The British Fashion published a very interesting study about factors that drive commercial success. One of those factors is a well-developed brand identity and supporting marketing and communications plan. Often when you ask designers what is a brand the answer is the "name of the brand". Of course, the brand's name is part of the brand but it's only a component among many others.
Before we get to my tips, I would like to share my favorite definition of a brand with you :
"A brand is the essence of one's own unique story. This is as true for personal branding as it is for business branding. The key, though, is reaching down and pulling out the authentic, unique "you". Otherwise, your brand will just be a facade. The power of a strong logo in brand identity is that a simple visual can instantaneously communicate a brand and what it is about. Some large brands are able to do this by symbol only, without words that is the Holy Grail that brands dream about. This seems to represent the very essence of communication at its most primitive roots. Few can pull it off. Logos are vitally important, but are just one component of what creates a strong brand. Logos should support the broader brand strategy that supports an even bigger brand story." – Paul Biedermann
Many brands lack a strong brand identity and branding strategy. With that in mind – here are my 10 tips for creating, launching and managing a fashion brand:
I/ Build a real brand identity. The first step is to define the 5 main components of a brand:
The vision – what is your vision for the brand? What is the aim of the brand, its mission?

The storytelling – the brand needs to tell a story and each collection needs to tell a part of that story.

The values – what values the brand wants to share with its customers. Of course, the values should be positive ones.

The elements of differentiation – what makes the brand unique? The product, the quality, the finish, the cut, the style, the colors, the prints, the patterns, the fabrics … what is your

unique selling proposition going to be?

The DNA – the logo and other elements that run through your marketing materials and product lines that make people think of the brand when they see them

.  Think Christian Louboutin and his distinctive red sole. Or think about how the number 5 is as much a part of Channel's DNA, as the double C, the 2.55 handbag and the tweed jacket.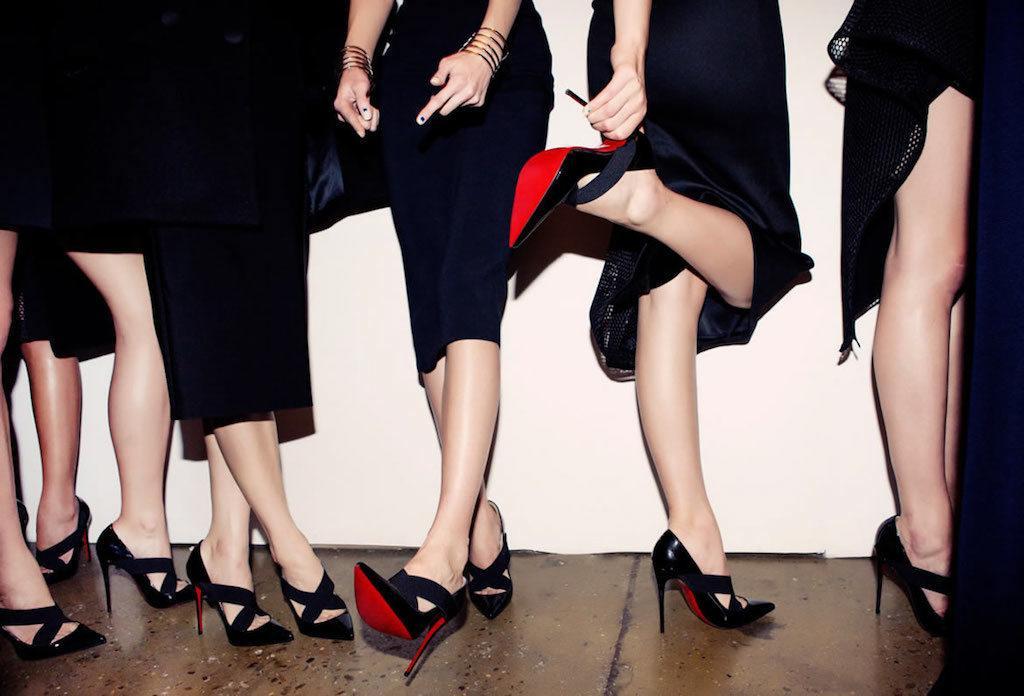 II/ Create a buzz around your brand with a good communication plan. Understand your brand's audience and market then adapt your communication. Thanks to the rise in social media, designer brands have a range of platforms to choose from these days. But social media needs dedicated resources and constant development. you need to think about strategically communicating the brand's vision and values to ensure an emotional connection.
III/ Give your brand a real launch event. You don't necessarily need a huge budget, be creative… Make partnerships with caterer and drinks brands who wants to introduce their services and products to the public and would be happy to sponsor your event. Find a nice venue for free or for an affordable price. But if you do have the budget then go big!!!! A well-researched guest list is also key: You need to invite important people in fashion business from your local markets: journalists, bloggers, influencers, stores' buyers, good clients …
IV/ Only work with professionals.  There will be aspects of running and developing your brand that you will need help with – seek out professionals in each area of expertise you need. I know it's a question of what you can afford within your budget – but it will mean you avoid mistakes that could cost you more money later.  Your website, your pictures, your communications, marketing and sales tools… they need to be done by someone who knows what they are doing. 
V/ Have a worldwide vision for your brand. Think beyond the local market, think globally, think of the world as your market. I'm not saying sales figures should drive all your decisions, but keep in mind that you need the orders to keep increasing so that you can grow your business. Most of the time designers want to do Couture but remember those Haut Couture Houses have various products lines that finance the Couture line. Ready to wear, accessories, cosmetics, shoes… You need to be creative and at the same time keep in mind you need to sell.
VI/ Build yourself a network. Everyone is important so keep friends and contacts in every business role. Use social media (Facebook, LinkedIn, twitter…) business associations, chambers of commerce, embassies, events, conferences … Curate your profile, be accessible and stay relevant.
VII/ Think like an entrepreneur, rather than just a designer. I know it can be difficult as a creative person to think in term of business but if you don't have a Pierre Berger as Yves St Laurent had so that he could focus on the designing be a Karl Lagerfeld – he's a great designer and a great businessman.
VIII/ Keep on learning as much as you can. Check out shortcourses and seminars at local fashion schools, keep training yourself in your weaker areas and gain qualifications. Fashion is a serious business so the more education you get the better your chances of success are. Being creative is not enough in today's business of fashion, you need to know how to create a collection to international standards.
IX/ Create partnerships & Collaborations. Brand partnerships and collaborations are great opportunities for designers. Also, connect with fashion schools and work with interns studying in the area you need expertise for your brand – like in communication…
X/ Never give up. You need to adapt to make your dream a successful business.
To conclude remember one the thing a strong brand identity is what makes consumers differentiate your products or services from your competitors. It's even truer in the business of fashion than in other industries.
About  Judith Apey
Judith is a brand strategy expert. She founded Amany Kimya Strategy in 2013, a consultancy firm in Brand Strategy, Retail Consultancy and International business development in different industries and specialized in Africa working between Europe, Africa and U.S.