"Don't be into trends. Don't make fashion own you, but you decide what you are, what you want to express by the way you dress and the way you live." – Gianni Versace
Fashion is not just an industry is it an expression of culture, the expression of a personality, the expression of a dynamic, of a generation. More often than not fashion can not be talked about without a global context, the history of fashion being tightly linked to economic and cultural growth. The fashion industry could be compared to a ball, each country coming to present itself vying to be crowned queen. Africa is booming and fashion coming out of the continent expresses this. It says : «Look at me. I'm Africa. I'm on the catwalks. I'm stunning. I'm young, I'm the future.» This is also evidenced in street style trends. You just have to take note of events like AFROPUNK Festival or look online on to see that the new generation has integrated the African inspired style into their wardrobes…
A lot of people say «I have been hearing the fashion industry is booming for twenty years. So what? ». 
The difference is that the market is booming now.
"The new class of African consumers is at the heart of investor concerns. Some are reluctant , while others are betting on the growth of the middle class." (SourceABLC)
The fashion industry is worth about 1500 billion US dollars worldwide but what Africa's share of that is, is hard to say. Why? Because as an industry, it's in the early stages. There is no African Fashion Federation – yet – but the sector is organizing quickly. There is not that much statistical data available today. Knowdys, the first intelligence economy agency focused on the African continent has been on the scene for less than five years. What is certain, though, is that fashion in Africa is a big and attractive market.
Let's take a look at the numbers: the market is large and young. 70% of Africa's population is under 30 – compared to just 30% in Europe. Connectivity: 90% of phones in Africa are mobile phones. In 2017, Africa is set to become the top destination for European companies' international investments in terms of distribution and reselling consumer goods after the EU. The African economy is set to grow at a rate of 7,7% per year until 2019, a rate double that of more advanced economies. The consumer population on the continent is expanding fast – the five pillars characterising the development being: middle class, demographic growth and youth ratio, urbanisation, new technologies should deliver a growth of 11% on manufactured products by 2019, 80 % of the African Gross Domestic Product is concentrated on eleven markets. Investments are likely to be focused in countries showing the fastest growth: Nigéria, Egypt, Marocco, Tunisia, Kenya, Ethiopia, the Ivory Coast, Cameroon, Democratic Republic of Congo, Uganda and Senegal. The picture is slightly different when it comes to fashion with South Africa and Nigeria being in the  front row.
Africa and African Fashion is coming of age with a new generation of entrepreneurs and booming markets. The internet has impacted the business of fashion a lot and it has also helped African designers to access information about the industry. It has eased communication with the Diaspora and created business development opportunities. As Bill Gates said «The world at your fingertips». There are a lot of good signs: for instance, large brands like Burberry, Prada, Zara, H&M are all showing interest in the African market for business development opportunities.
Fashion Weeks are spreading...
Another phenomenon is the explosion of Fashion Weeks across the continent. Almost all African countries boast their own Fashion Week now, offering homegrown talent an important platform to showcase their work. Elsewhere new Fashion Week offerings are pop up left right and centre
In Europe and the USA, four Black women, between thirty and forty years old, youthful, dynamic, bright and beautiful have put Fashion Africa and Black Fashion Week on the map – Adama Ndyaye from Sénégal created the Black Fashion Week concept in Paris and already has tree editions behind her – with further events in Dakar and Prague and her TV channel,  Fashion Africa TV she is one busy Women! Of course Beatrace Oola from Germany with the African Fashion Day Berlin (Fashion Africa Now's predecessor) running for three years as part of the Mercedes-Benz Berlin Fashion Week. Ronke Adelumiyi launched Africa Fashion Week London in the UK and Adiat Disu, originally from Nigeria, developed the pioneering African Fashion Week New York in partnership with the New York Fashion Week.
This year a new Black Fashion Week will be launched in Milan by the young entrepreneur, Michelle Ngonmo… this will be the last puzzle piece to complete the circuit – African Fashion will have a presence at all four traditional major fashion capitals: Paris, London, Milan, New York. But there is still work to be done: Jenke Ahmed Tailly is one of the most influential stylists out there.  Today he's working with the likes of Kanye West, Beyoncé, and most recently, Kim Kardashian. He was quoted in Elle saying:
"I'm flabbergasted when I go to a fashion show and I don't see a black model or an Indian model or an Asian model or anyone of color in the front row," says Tailly. "It's 2015, brands should take the memo. The buying power of those minorities is enormous—why are we still not represented enough?"
This representation is growing, but slowly.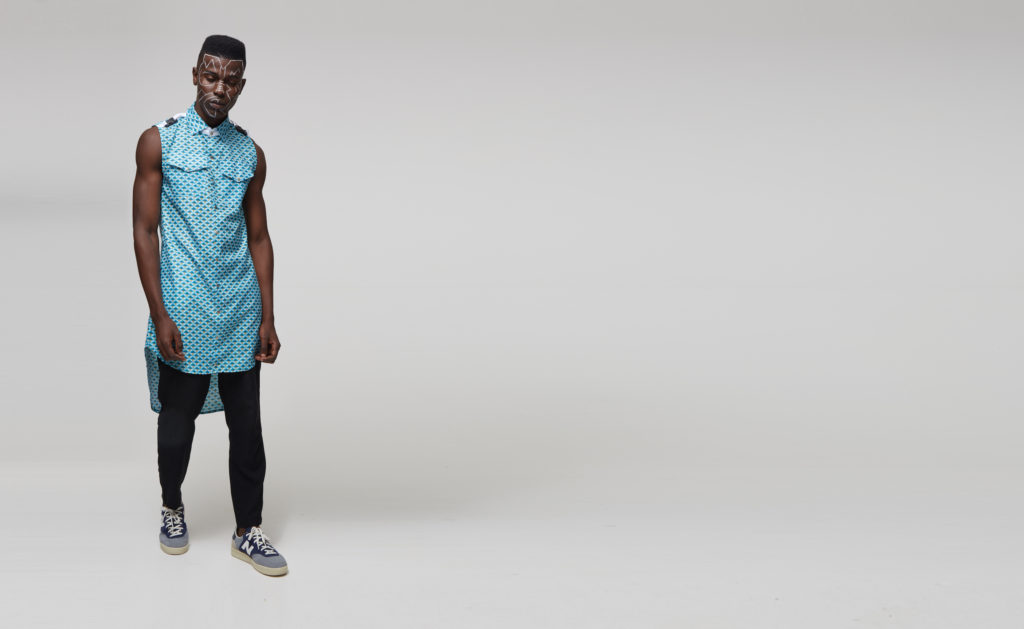 Money is missing. "Africa does not have the fashion industry itself, rather it is a cottage industry," said Samuel Mensah, founding director of Kisua, an e-commerce site that creates exclusive capsule collections in collaboration African designers. He added that the fashion industry on the continent has potential, but needs to be restructured to take it to the next level. Mensah also commented on the need for investors to start taking the industry seriously – then the industry will have a real chance to grow.
There are also many discussions to be had about problems with the supply chains of raw materials and fabric. Shipping costs are extremely prohibitive as well: it is cheaper to ship goods from China to African countries that ship goods from one African country to another. Calls have been made to African governments, the African Union and AfDB for them to start easing processes and to reduce the cost of shipping goods within the continent. Industry players have also called for a true paradigm shift within the fashion industry. (Source: AFDB.ORG)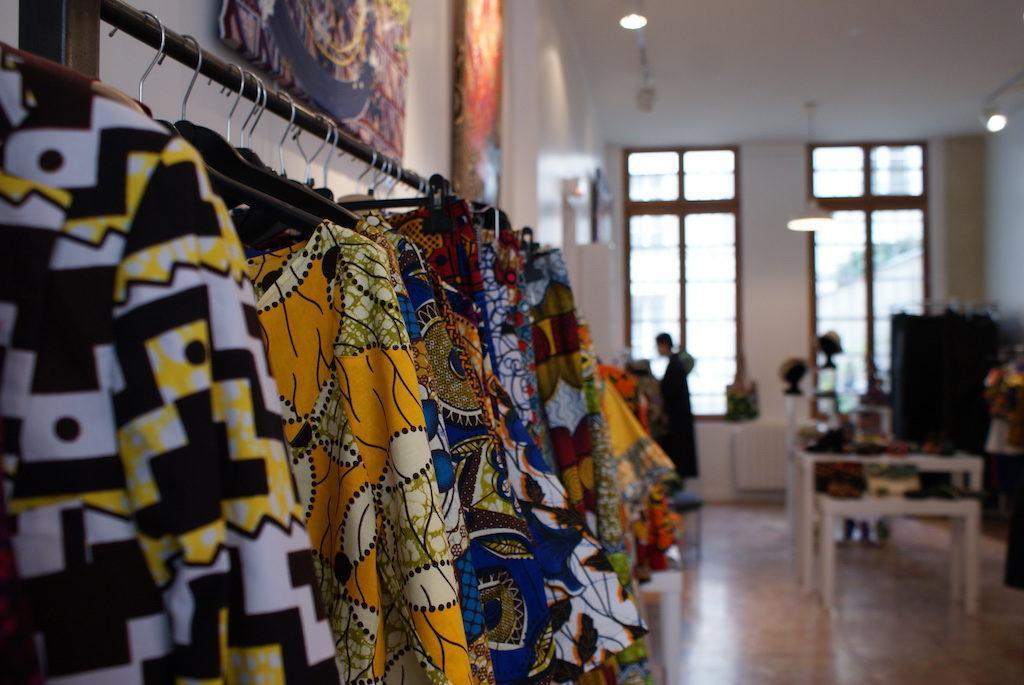 The cards are in Africa's hands.
Stéphane Rimbeuf, Consumer Business Partner in charge of Deloitte France summarised the keys points of Deloitte's last survey about Africa as follows:
"The survey results suggest that Africa suffers more from insufficient offer than a lack of demand. With 54 countries, the continent is characterized by growth, infrastructure, trade agreements, regulations, cultures and different levels of technological development. The effectiveness of business strategies of these companies based on their adaptation to the peculiarities of each market or subregion. Due to operational difficulties, strategies focused on different population groups often prove optimal."
This means that African Fashion players should adapt their strategy and communication for each country/region. People often consider sub-regions in Africa as global. They are not. It is stupid to think of Benin as Nigeria, Kenya as South Africa or Cameroon as the Congo. It is no different from looking at the French and British fashion markets as the same. There are different cultures, different languages. That's why African entrepreneurs have an advantage over foreign investors. Craig Jacobs, a Ready to Wear South African designer said "African people are ready to buy African Designers but they need at least the same level of quality".
In short, the Fashion Africa is now, because its reflects the dynamic of a continent. Countries such as South Africa, Nigeria are leading the way but other West African countries are catching up. This is the first stage but if we're looking at the past ten years, for sure African Fashion is on the up.
ABOUT THE AUTHOR
Gilles Rochet has a Masters in Economic Intelligence. He worked as a freelance journalist specialised on lifeStyle, consular, culture, technology and enterprises columns then as an International EMEA Business coordinator for US Public relations agencies where he manages Microsoft PR externally. Since 2015 he's been working as a PR & communications agent under the name Bureau Lines. His work is concentrated in and around the Afro Urban Market, with both french and international brands, inlcuding: Xuly Bet, Fundudzi, African Armure and Miriam Odemba.