ÖVERALLT: Designers from seven countries across Africa meet IKEA designers, for a collaboration across disciplines as well as continents to interpret modern urban rituals
The design world eagerly awaits this years Design Indaba taking place from 27th February to 1st March in Cape Town, SA. The internationally acclaimed creative conference, will once again set the standard for creative excellence, innovative entrepreneurship and lateral solutions-based thinking on global design and social challenges. Aligning with the Design Indaba ethos "A better world through creativity" – the upcoming conference promises to inspire design activism. From architecture and industrial design to pop culture, emerging technologies and environmental problem-solving, this years' edition offers inspiration and insights across industries.

From Africa to the World – The ÖVERALLT Collection
Under this ethos of creative collaboration IKEA will launch its ÖVERALLT Collection during the three-day conference. The collection was kicked off over two years when five IKEA designers where teamed up with 10 designers from across Africa coming from the fields of fashion, arts, architecture and design, with five IKEA designers. Together, they have worked to create pieces reflecting new Urban Rituals. With the creative and technological explosion shaking up the continent, the team saw this project as an opportunity to explore how these rituals are changing and how products can best fit into this dynamic landscape.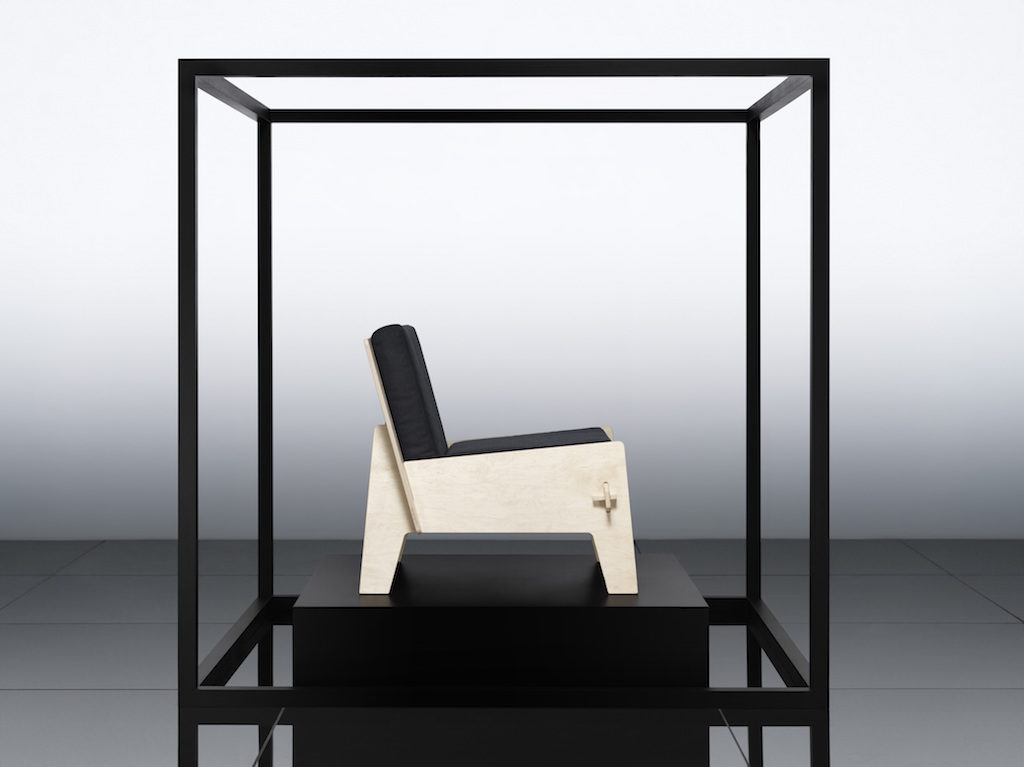 Urban Rituals – Working Across Industries and Continents
Inspired by the modern urban rituals that are common across all cultures – the things we do and use every day to feel at home – ÖVERALLT ranges from tableware and seating to textiles. However, although using rituals and the importance they play in the home as the starting inspiration, this exercise successively developed into understanding different approaches to not just design but craftsmanship and materiality.
Selly Raby Kane, the fashion designer and artist, states that she has been inspired by modern hair braiding rituals. For her as a Senegalese woman who braids her hair, "braiding is this shared moment, when your head either ends up on a family member's lap for hours and hours or you lean back in a chair in a cool salon, listening to the latest Dakar and foreign pop while keeping an eye on your hairstyle in the making". To her "braiding techniques are fascinating, and the braiding itself stands for creativity, power, art, sometimes even a coded language." Her woven basket, made in collaboration with IKEA designer Lina Vuorivirta, mirrors both the process and style of that ritual.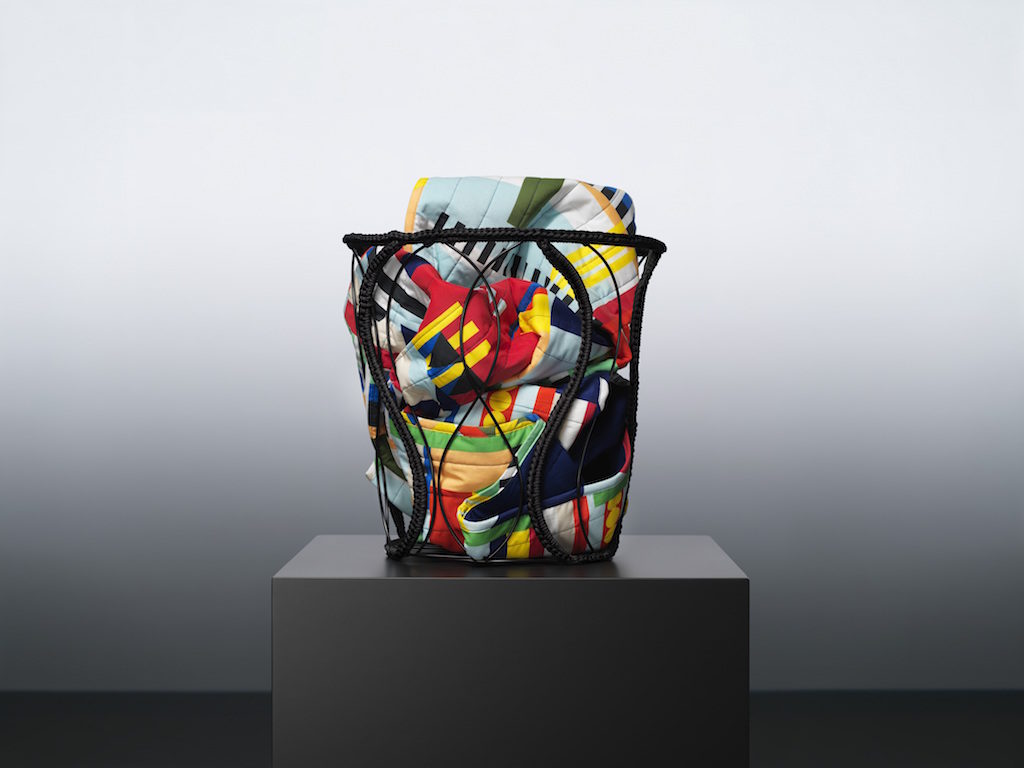 For Laduma Ngxokolo, award-winning South African fashion designer and creative mind behind Maxhosa, the design process has been "systematic but very inspired – in a highly creative environment." His bold prints appear on rugs and pillows in the line that he has partly designed together with IKEA designer Mikael Axelsson. "It's inspired by where I come from, and by the journeys I've made. I hope it will bring comfort and pride to people", he says.
The Egyptian design duo behind Reform Studio, Hend Riad and Mariam Hazem, on the other hand, took the design process from a material point of view, Knowing that material is scarce back home. The duo was inspired, particularly, by the texture of chip packaging and thus developed a weaving material made from recycled chip packets. This metallic thread gives their pillows and tote bags for ÖVERALLT their special character.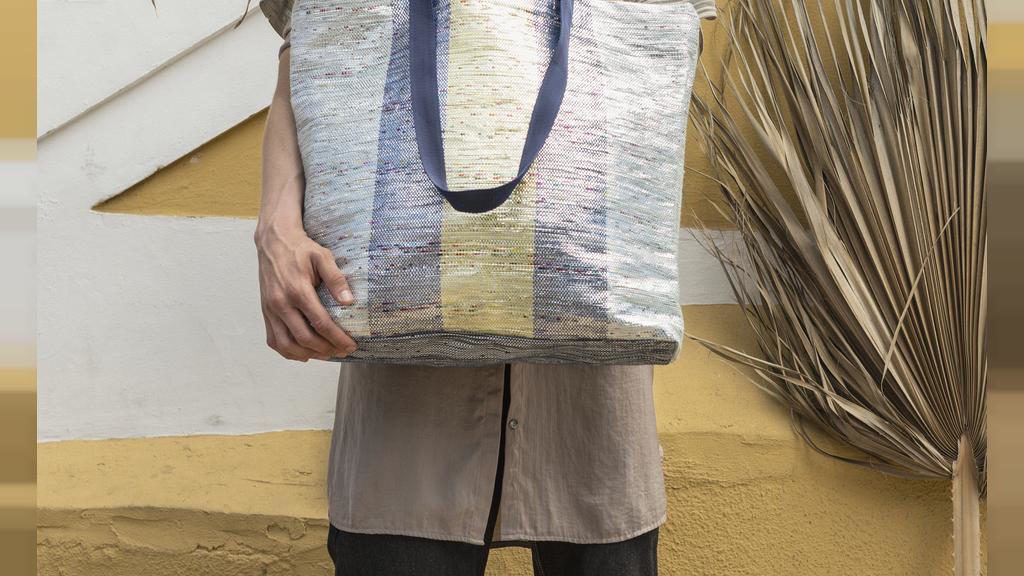 Made up of more than forty pieces, IKEA's first all-African collection will be available in all IKEA markets in May 2019. The full collection includes, among others, larger pieces of furniture, tableware, textiles, and a sustainable tote bag. All pieces will be showcased for the first time ever during Design Indaba Festival in Cape Town. During these days the majority of the contributing ÖVERALLT designers will be present and will show how some of the products can be customized at a makers-lab set up at the conference. Further, in order to make the designs accessible to countries that don't have access to IKEA, the company has been exploring options ranging from selling through third-party sellers, to creating an open-source platform where customers or other makers can create the items themselves. Indeed, that might just be the most consequent way to create the transcontinental connection the ÖVERALLT collection acclaims.
Designers:
Issa Diabaté (Ivory Coast)
Hend Riad and Mariam Hazem (Egypt)
Laduma Ngxokolo (South Africa)
Bethan Rayner and Naeem Biviji (Kenya)
Sindiso Khumalo (South Africa)
Renee Rossouw (South Africa)
Bibi Seck (Senegal)
Selly Raby Kane (Senegal)
Inhouse:
Kevin Gouriou (France)
Iina Vuorivirta (Finland)
Hanna Dalrot (Sweden)
Johanna Jelenik (Sweden)
Mikael Axelsson (Sweden)
Creative Leader:
James Futcher
About the Author:
Fatou Camara is into sustainable and ethical fashion. Being both Senegalese and German, it is especially African designers and 'Made in Africa' brands she follows closely and enjoys writing about. She joined Fashion Africa Now as a freelance contributor in order to join the discussion and shape the narrative around Fashion in Africa today.