United Souls is one of the brands exhibiting at our Relaunch event at the end of the month. The man behind the successful brand Jacques Goba, discusses the brand's message, his favourite African leaders and his love for Toulouse 'la ville rose ' and wine! He was happy to tell us about his mission of uniting Africa and creating a new identity through his empowering t-shirt artwork. We also get to know about his inspirations and the importance of the message a person sends out when they wear a United Souls t-shirt.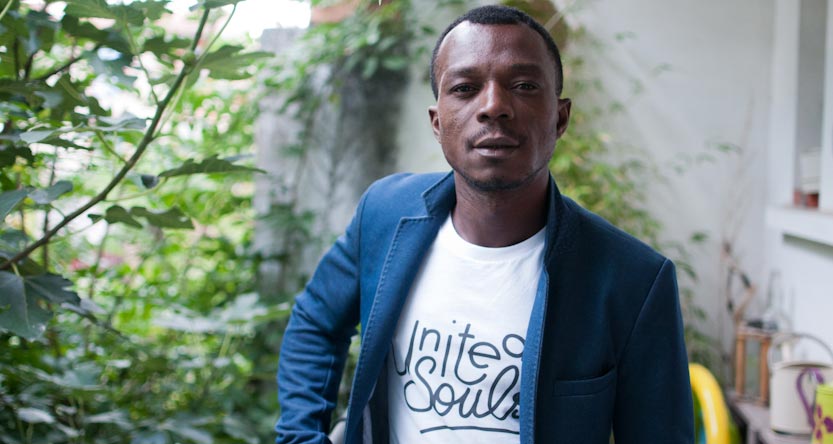 So, Jacques tell us a bit about yourself and why you started United Souls?
I was born in Ivory Coast, and lived there for 9 years before coming to France. At the age of 20, I went back to discover the country of my origins, and it was the opportunity to discover that France and Ivory Coast have a common history that is quite different from the one taught in France!
I started United Souls because a brand can have great power of communication and fulfil a need for identity, with expanding globalization and the ease of interconnection. I wanted to create a brand that could contribute to greater knowledge of an Africa that is not well-known.
What does United Souls stand for and what makes it 'more than just a brand'
As I said I wanted to use the power of a brand for communicating a message; The objective was to create something positive, a way of thinking, a connection between people, that reminds us that humanity was forged through the sharing of cultures.
Who is your ideal customer and what are they saying in choosing United Souls?
My brand speaks to people who feel concern for the world around them, and beyond this, who want to be active in creating the future. Many are conscious that they inherited a culture and a history and want to develop it.
United Souls attracts people, through its design and its artistic approach, but above all, it's the pride in wearing a historical figure who embodies his or her convictions that makes people loyal to the brand. I might add that there's a level of protest in wearing the image of great leaders that history might have "omitted" but who participated in creating our vision of humanity.
Which African leaders have inspired you the most and why?
It's difficult to choose only one. If I had to present only a few, they would be Steve Biko (part of our next collection) and Nkrumah, who chose to promote their pride in being black, in a way that is more about philosophy than color.  I have to add that recently I really enjoyed creating the Nina Simone designs because I feel very close to the story of her struggle.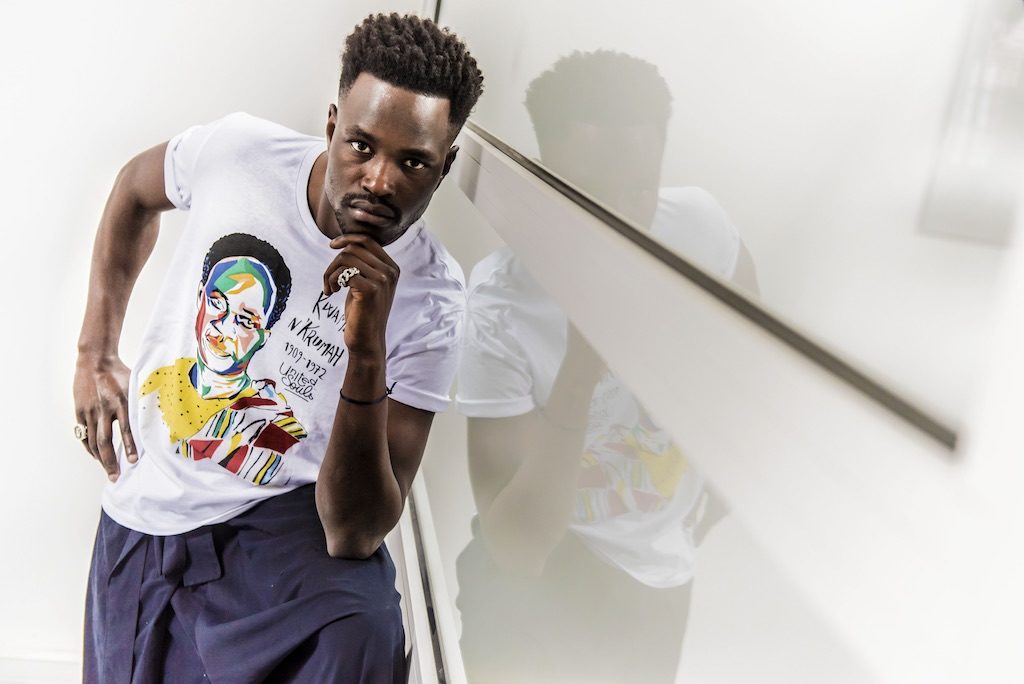 What advice would you give young designers in the African diaspora?
I would tell them that determination always pays off. Also, don't forget that when people talk about the diaspora, they're also referring to a cultural and intellectual unity. We, more than other, cannot allow ourselves to disown the struggle of our parents.
Who are based in Toulouse, France – what are some of your favourite things about the city?
It's a city with a high level of diversity which doesn't get lost in the stereotypes of the cities of the South of France. Toulouse is called "la ville rose" (the Pink City) and it's a place where we can see life through rose-tinted spectacles.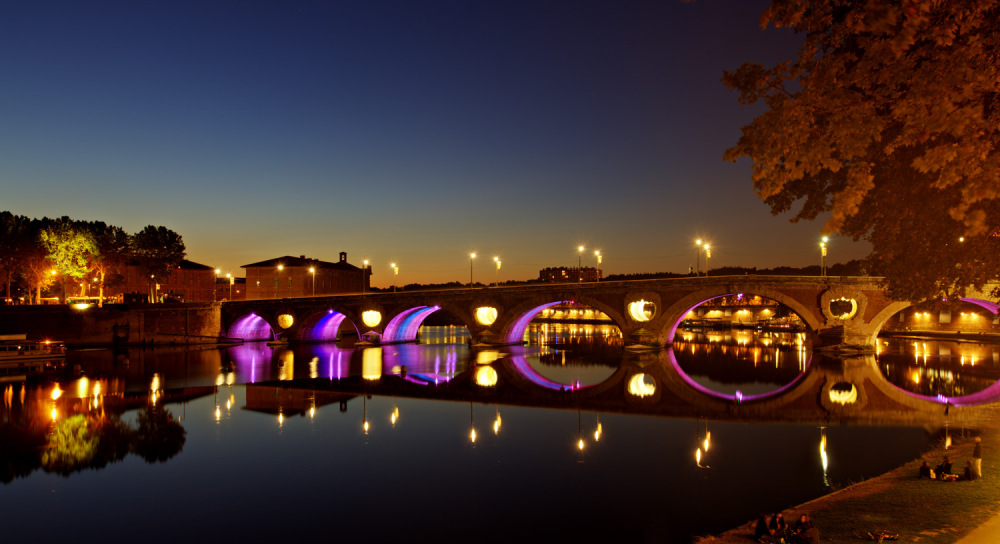 What would you like to achieve within the next 5 years?
I'd like to spread the love through 5 million tee-shirts! I want my brand to become a reference in the world of African design and beyond. I hope that through this medium, I can share the convictions of these great African leaders with as many people as possible so that the notion of universality is no longer only a Western concept.
If you had to drink one type of drink for the rest of your life what would it be?
I love a glass of wine – that's how you can tell I was raised in France (haha) :), but if I had to choose one drink for the rest of my life, I would choose water.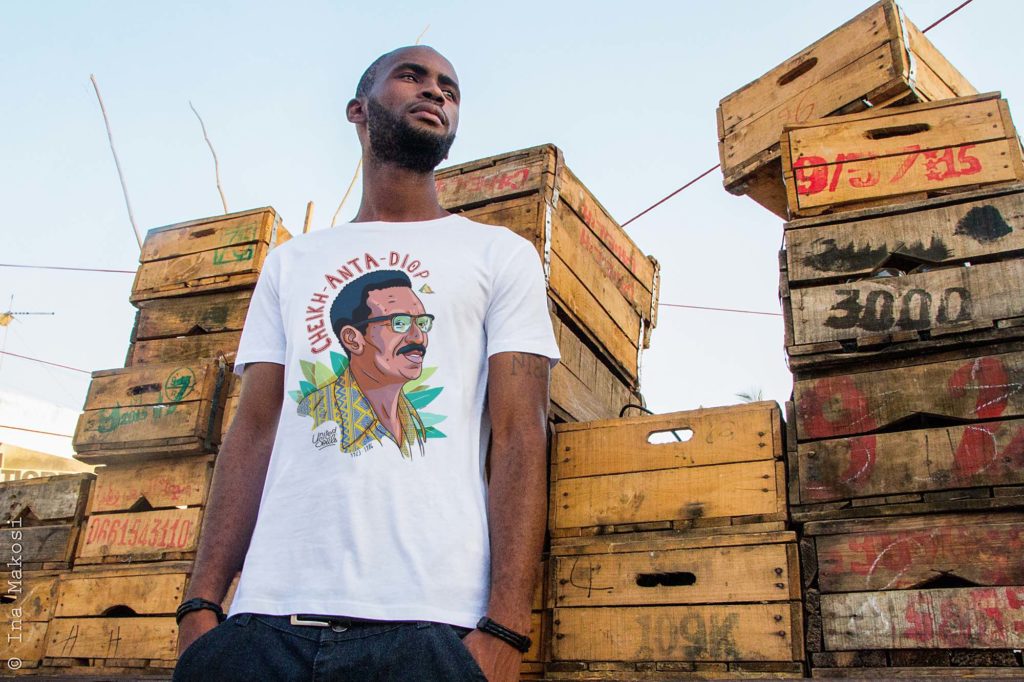 Keep up with the latest from United Souls on the website: www.unitedsouls.fr