In Africa, we have lots of designers and textile creators but big shoe producers are rare therefore we were curious to ask the talented and vibrant Emo Rugene about what inspired him to go into the footwear business, the brand's production and what sets Afroshoes apart from other brands in the industry. He is quite ambitious about his future and the African creative industry and was happy to share his views and personal goals.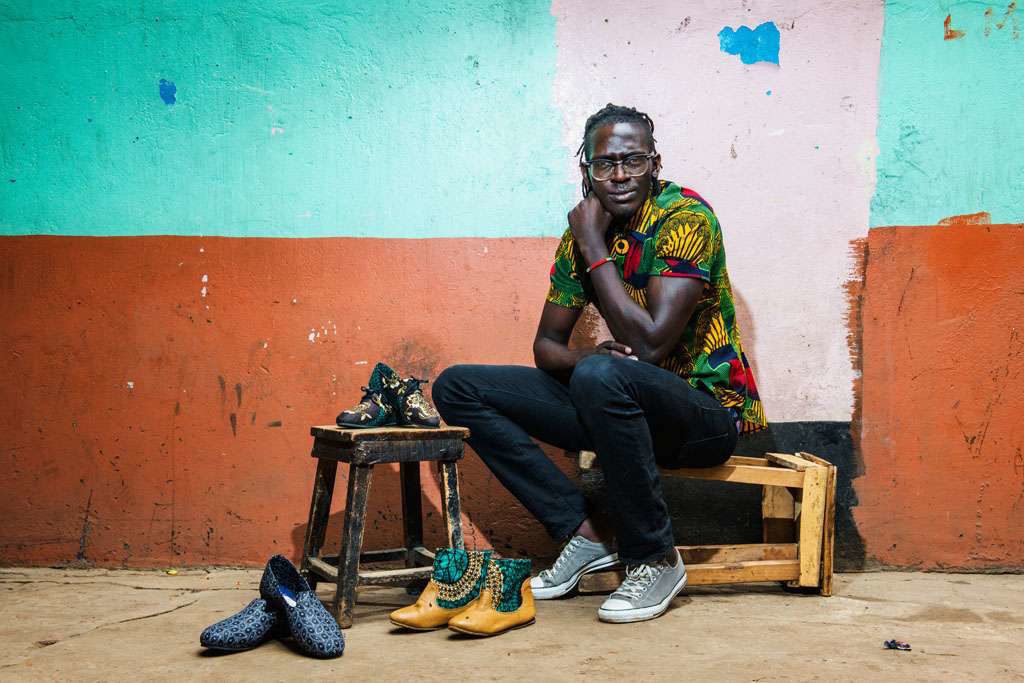 Let's start at the beginning! Why shoes? What did you do before Afros and where did the idea for the brand come from?  
The idea of shoes came to me as a realisation because I made an observation while I worked as a model in Kenya, no one was really designing shoes for their outfits. Then it hit me that I needed to exploit this gap and come up with shoes that are both stylish and expressive. I had a short term vision to make a limited number of shoes so that I could make enough money to go to the US and further pursue modelling, but the brand took over and this is my main project.
What makes Afros stand out compared to other footwear brands?
I believe that my brand is different because it incorporates colour into every piece while still using geometric prints that give the shoes a structure that I have not seen in a lot of shoes. Afroshoes is a vibrant and expressive brand, this is not so common with shoe brands.
You have been producing shoes for a few years – what inspired you to change up your product offer and start making sneakers?
I started making shoes in 2012 and so far the response to our products has been amazing, but I decided to venture into sneakers as well because the brand needs to diversify and accommodate people with various tastes.
With a successful kickstarter campaign behind you – what advice would you give to someone looking into crowdfunding?
Crowdfunding is hard work and anyone who wants to do it better be ready to put in the hard work. It takes up your life for the period when it is on, but it is doable. People have done it and why not you? The key is proper planning.
What or who surprised you the most during the kickstarter process?
I was surprised by the immense support from my network of friends and family. Also, support comes from the most unexpected places which was pleasant and much appreciated support.
Your production is based in Ethiopia, can you tell us a bit about your set up there and how much it's evolved since you started out? Have you had to find new producers for the new product range?
My production is not wholly in Ethiopia but only for this collection. I had to look for a production partner who will produce the shoes to an international standard. So far so good because the samples are fantastic and now with the first batch of production we can confirm the workmanship and professionalism of our partners.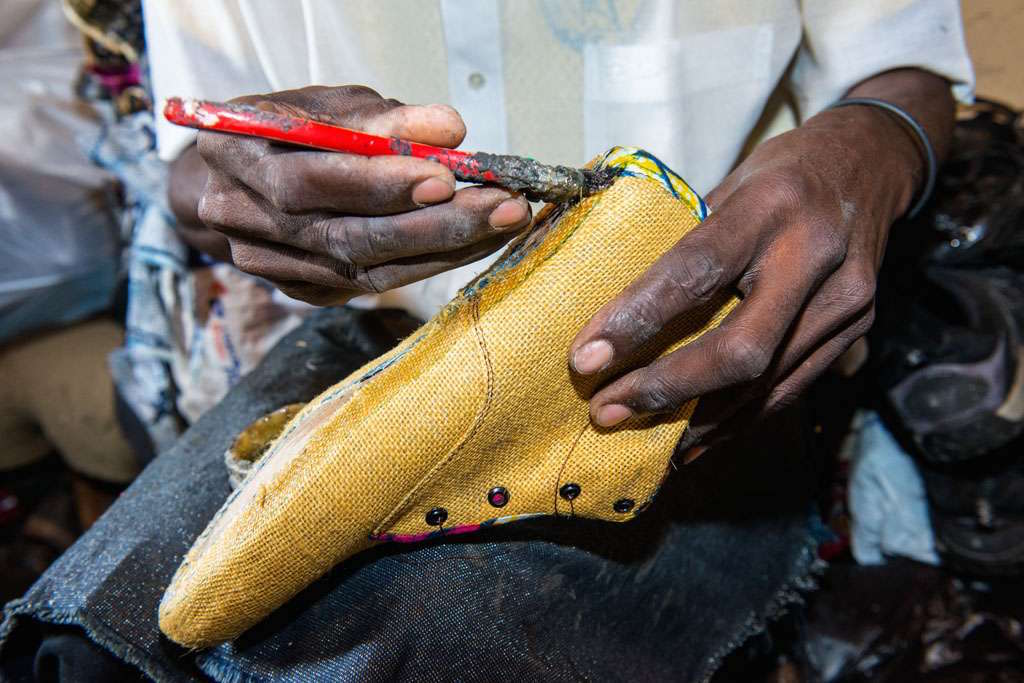 What do you see as some of the key challenges and opportunities for the fashion industry in Africa going forward?
I think the biggest challenge is unprofessionalism. This goes from the producers and designers. If everything is set up in a proper and transparent manner then a lot can be achieved because I do believe African design can compete with the rest of the world. I would also say that governments should also be supportive of the creative industry because without proper legislations it is really difficult to advance in fashion.  For example, it would cost almost the same if not more to ship a pair of shoes from Kenya to South Africa as from Kenya to the UK.
What is your favorite piece of clothing in your wardrobe (excluding shoes!)?
I'm in love with my Maasai bracelet that my mum got for me.
What's still on your bucket list?
To make the 100 Forbes list.